Travel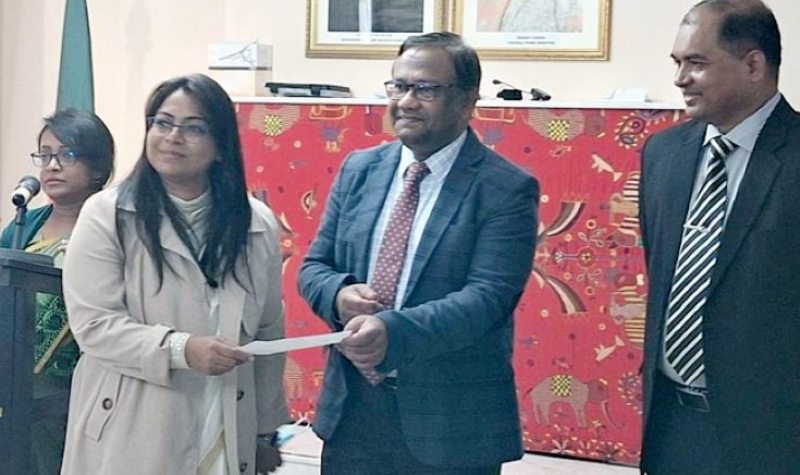 Collected
Bangladesh High Commission in Australia launches e-passport
Dhaka, June 3: E-passport has been launched at the Bangladesh High Commission in Australia's capital Canberra. Bangladesh High Commissioner to Australia, M Allama Siddiqui, inaugurated the e-passport program on Saturday.
Director General of Bangladesh Immigration and Passport Directorate Major General Md. Nurul Anwar was present as a special guest in the opening ceremony.
On the occasion, Bangladesh High Commissioner M Allama Siddiqui said that Bangabandhu's handprint is in all the development and good works of Bangladesh. At present, the development program of Bangladesh is progressing under the efficient leadership of Bangabandhu's daughter Prime Minister Sheikh Hasina. He said, as the latest technology is used in e-passport, its credibility and acceptance will increase as well as the quality and status of Bangladeshi passport in the outside world. M Allama Siddiqui expressed his gratitude to the Prime Minister for raising the value of the passport of Bangladesh to the world's first passport.
Director General of Immigration and Passport Directorate Major General Md. Nurul Anwar remembered the father of the nation Bangabandhu and the family members who died. He said, through this initiative, immigration and passport related processes have been made easier and safer for expatriate Bangladeshis. He mentioned that e-passport has been launched in 23 other missions and the activities of 23 missions are under process.
On behalf of expatriate Bangladeshis, Associate Professor of Canberra University in Australia Abu Taher Mallik said, "We are excited about the development of Bangladesh." E-passport is the manifestation of development activities of Bangladesh. He wished development of Bangladesh in all fields.
Expatriate Bangladeshis, officials of various ministries and organizations visiting on the occasion of the launch of e-passport and officials and employees of the High Commission were present on the occasion. Until now machine readable passports were in operation at this High Commission. All the information related to e-passport application will be available on Bangladesh High Commission website soon.