Travel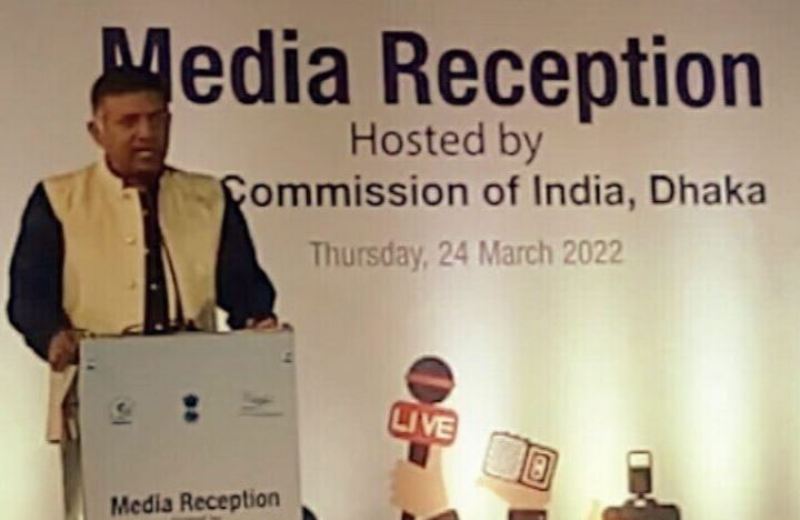 Photo: Collected
Bangladesh-India tourist visa services will be restored in a few days: Doraiswami
Own Correspondent, Dhaka, March 25: India's visa process with Bangladesh will be normalized soon. All land ports are being opened. Rail communication will also be restored soon.
Indian High Commissioner to Dhaka Vikram Kumar Doraiswami said this.
He made the remarks at a media reception held at Old Bharat House in the capital's Gulshan on Thursday night.
Vikram Doraiswami said that besides medical visa, business and journalist visas are also being issued at present. Tourist visa will also be restored in a few days.
He said this is the first time in the last few decades that the President and Prime Minister of India have visited the same country. This proves how friendly India-Bangladesh relations are.
The High Commissioner said about 14 land ports, including three in West Bengal, seven in Tripura and Meghalaya, are being re-opened for tourists and traders. Rail communication is also being restored. He said India is being involved in several mega projects in Bangladesh.
Former President of National Press Club and Jugantar Editor Saiful Alam, Bangladesh Pratidin Editor Naeem Nizam, President of National Press Club Farida Yasmin, Chief Editor of Art News and Member of National Press Club Managing Committee Rahman Mustafiz, Ekushey TV Chief Executive Piyush Bandyopadhyay, BFUJ President Omar Farooq, Secretary General Deep Azad, senior journalists including DRU and DCAB leaders were present on the occasion.