Travel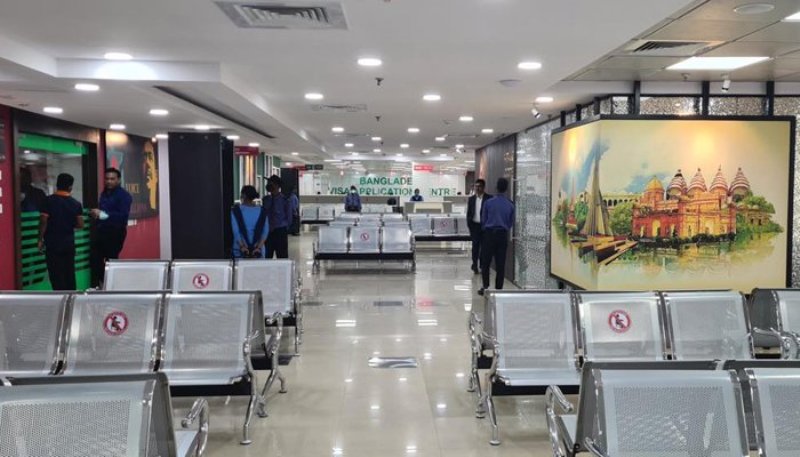 Collected
Bangladesh's first official visa application center launched in Kolkata
Own representative, Dhaka, December 15: The Bangladesh Deputy High Commission in Kolkata has announced to launch the first Official Visa Application Center (VAC) in Kolkata soon to mark the birth centenary of Father of the Nation Bangabandhu Sheikh Mujibur Rahman and the glorious year of digitalisation in Bangladesh.
The launch of this visa center will greatly benefit the people of India who are willing to travel to Bangladesh, especially the people of the eastern part of India. At the same time, this visa application center will make a positive contribution to both the tourism and industrial sectors of Bangladesh. In 2005, India outsourced visa-related activities in Bangladesh to the Indian Visa Application Center (IVAC). This successful model is being followed by most embassies around the world, including the United States, the United Kingdom, and Malaysia.
A statement from the Bangladesh Deputy High Commission in Kolkata on Monday (December 13th) said that in the current system, applicants have to submit their applications and required documents directly to the Bangladesh Deputy High Commission. It is open from 9:30 am to 12:30 pm and has only three counters. Long lines of applicants are often seen on the streets outside the Deputy High Commission premises, and sometimes people wait overnight to secure their place in the line. This creates serious security risks for diplomatic work. Most embassies do not allow crowds around to ensure security. Besides, there is no place to shelter the applicants during sun and rain, there is no way to accept social distance, there is lack of toilets for women and children and there is no one to help in filling up the forms. Applicants are facing these problems every day.