Travel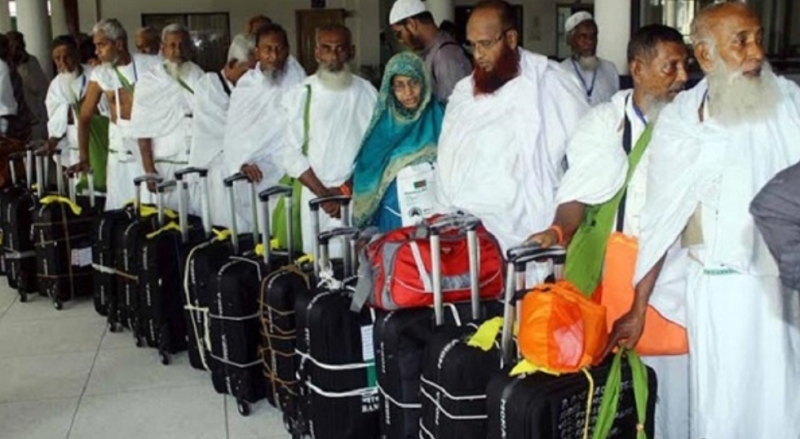 Collected
Bangladesh states nine points to make Hajj successful
Dhaka, May 23: The Prime Minister's Office has issued nine directives to make Hajj management a success this year. Apart from the concerned ministries and divisions, these instructions have been sent to various departments and agencies.
The decision was taken at a review meeting on Hajj management chaired by Chief Secretary to the Prime Minister Ahmed Kaikaus in the meeting room of the Prime Minister's Office on May 18.
The instructions are: -
1. All possible flights must be dedicated to Hajj transport. Biman Bangladesh Airlines will take necessary steps to prevent any flight disruption.
2. All airlines are required to comply with the Route-to-Mecca Initiative when it comes to transporting pilgrims.
3. Arrangements must be made to end all immigration at the Hajj camp. To this end, it is necessary to ensure the required number of booths in the Hajj camp and to set up two booths at the airport in addition to the use for special needs.
4. Hajj pilgrims need to provide the necessary personal information to the immigration authorities in advance from the Ministry of Religious Affairs in order to complete the immigration smoothly.
5. The Health Service Division will have to take necessary steps in coordination with the Ministry of Religious Affairs, including the determination of a dedicated hospital for the smooth completion of RT-PCR for the Covid-19 examination of Hajj pilgrims.
6. The Information and Communication Technology Division will provide necessary assistance to make the Hajj pilgrims' access to the information stored in the 'Surokkha App' available to the authorities involved in Hajj management.
7. In order to avoid any inconvenience to the pilgrims, the organization providing all the services in the Hajj camp should ensure round-the-clock service activities.
8. The Dhaka North City Corporation and the Road Transport and Highways Department will have to take necessary steps to keep the road from the airport to the Hajj camp smooth and unobstructed.
9. In order to successfully complete the Hajj management activities of 2022, the concerned ministries, departments and agencies have to fulfill their respective responsibilities properly.
The holy Hajj will be held in Saudi Arabia on July 8, subject to the sighting of the moon. This time 57,585 people will get the opportunity to perform Hajj from Bangladesh. Of these, 4,000 will be able to go for Hajj under government management and 53,585 under private management.