Travel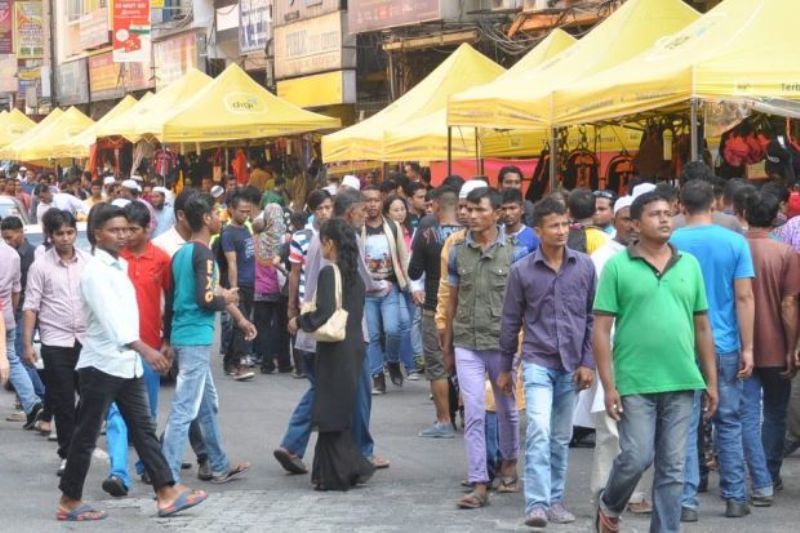 File Picture
Bangladeshi workers will not be able to return to Malaysia
Dhaka, November 5: Bangladeshi workers will not be able to return to Malaysia, Defense Minister Datuk Seri Ismail Sabri Yaakob has said. He told a news conference on Wednesday (November 4) that expatriate workers from Bangladesh were not being allowed to enter Malaysia at the moment as the country's immigration policy continued due to the Covid-19 epidemic.
Incidentally, more than 25,000 expatriate workers are currently on leave in Bangladesh.
Due to the significant number of coronavirus infected people in the country, they are not able to return due to the government's policy of not allowing citizens of 23 countries, including Bangladesh, to enter Malaysia.
"Malaysia's border is closed to foreigners," he told a news conference. "The government will not allow foreign workers to enter unless they have permission from the immigration department."
Meanwhile, the Bangladesh government has been in touch with the Malaysian High Commission in Dhaka to resolve the plight of thousands of migrant workers stranded due to the epidemic.
Last Monday, several thousand migrant workers rallied in the capital to return to their workplaces in Malaysia.
The government reassured them and sent them home.
But the Malaysian government will not allow foreigners to enter until the coronavirus epidemic is under control.
In the last 24 hours, 1,032 people have been newly infected with coronavirus in Malaysia. A total of 35,425 people have been diagnosed with the infection in the country so far, while 261 people have died.
To address the Coronavirus situation, restrictions have been imposed in various parts of the country, including the capital Kuala Lumpur and Sabah, since October 13.
Under this, initiatives have been taken to control the movement of people.
Weddings and sports have been banned.
It has also banned people from leaving their districts without urgent need.