Travel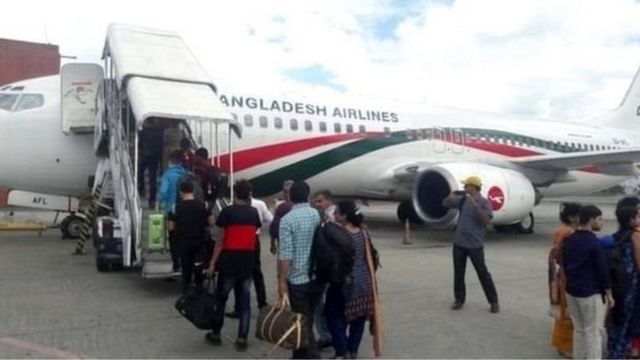 Biman Bangladesh Airlines suspends Kolkata flight operations due to lack of passengers
Dhaka, November 9: Authorities have suspended Biman Bangladesh Airlines' Kolkata flight indefinitely. This decision is going to be effective from next Thursday (November 12). Biman said this on the notice board of the official website.
The airline said, "Biman's Kolkata route has been suspended from Thursday, November 12. The details will be revealed later."
Although there is no clear reason for the suspension of the flight, the passenger crisis on the Kolkata route is also being blamed for the fact that tourist visas are closed in India at the moment.
Earlier, Biman had launched flights on three routes in India under the 'Air Bubble' package agreement from October 28. The routes are from Dhaka to Kolkata, Delhi and Chennai. These three routes have three flights a week. Besides, US-Bangla Airlines, a private airline, operates flights from Dhaka to Kolkata and from Dhaka and Chittagong to Chennai.
Meanwhile, NovoAir has not yet started operating flights to India despite getting permission.
AKM Mahfuzul Alam, senior manager of NovoAir's marketing and sales department, told Jago News, "NovoAir has taken all the permissions to operate the flight. However, the number of passengers is now much lower as tourist visas have not been introduced. So we're not managing flights. If India introduces tourist visa, we will operate flights on this route again."
Air India, Indigo, SpiceJet, Vistara and GoAir have been allowed to operate flights under the Air Bubble Agreement.
At present Bangladeshi travelers can enter the country on business visa, medical/medical attendant visa, student visa, research visa, conference visa, employment visa and training visa.
India has made it mandatory for all passengers to obtain a Covid-19 negative certificate within 72 hours of departure.