Travel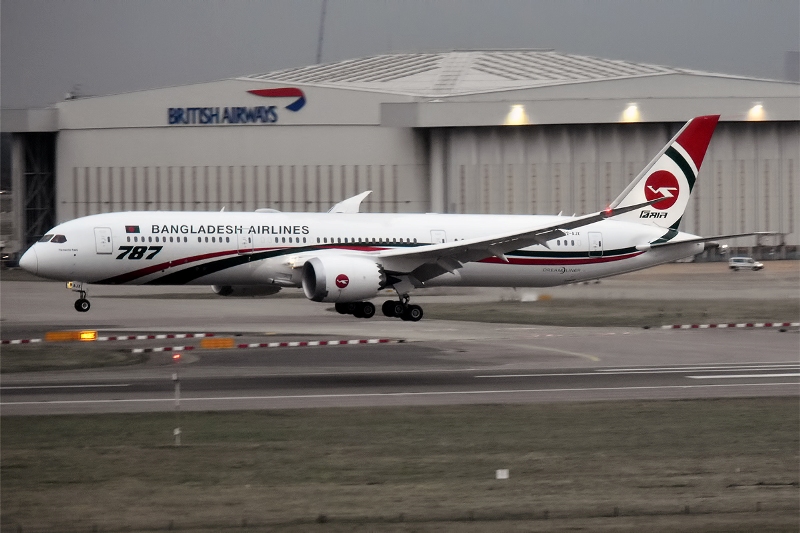 Anna Zvereva/Wikipedia
Biman Bangladesh to have digital ticketing from March
Dhaka, February 23: Prime Minister Sheikh Hasina has said that Biman Bangladesh Airlines is being digitized from March. She was speaking at a function organized by Biman Bangladesh Airlines Limited on the occasion of its golden jubilee at Balaka Bhaban of Hazrat Shah Jalal International Airport in the capital on Wednesday (February 23). The Prime Minister attended the function via video conference from Ganobhaban.
Sheikh Hasina said, "From March 2022, Biman Bangladesh Airlines will be fully digitizing the passenger service system. Online ticketing, reservations, check-in after arrival at the airport — everything will be online. It is very necessary for our expatriates. Today, all the countries of the world have this system. We were a little behind in that."
"We have about one crore expatriates. They come on vacation at different times. They should not be harassed at the airport. They need to ensure proper service," the Prime Minister added.
The Prime Minister said, "Artist Kamrul Hasan designed the aircraft symbol 'Balaka' at the call of Bangabandhu Sheikh Mujib. After that Dhaka-Jessore, Dhaka-Sylhet and Dhaka-Cox's Bazar internal routes started operating. On March 4, 1972, the first international flight of Biman brought 179 passengers back to Dhaka from London. During his three-and-a-half year rule, international routes were introduced to Bangkok, Kolkata, Kathmandu and Dubai. He set up a training center of international standard for aviation and established the Department of Civil Aviation, which is now the Civil Aviation Authority."
Sheikh Hasina said, "Whenever the Awami League has formed a government, it has worked to increase air communication with the outside world. After the formation of the government in 1996, we added two aircrafts in 1999 and 2000 for the development of Biman Bangladesh Airlines. We collected three aircraft for domestic and regional flights. When the BNP-Jamaat coalition government came to power in 2001, it turned the national flag carrier Biman into a haven of corruption and loot. They cut off flights to New York, Brussels, Paris, Frankfurt, Mumbai, Narita and Yangon. Extreme losses and mismanagement caused the aircraft to crash. In 2009 we took the responsibility of the government to see that the overall condition of the aircraft is very fragile. Dilapidated fleet, endless allegations including a broken schedule."