Travel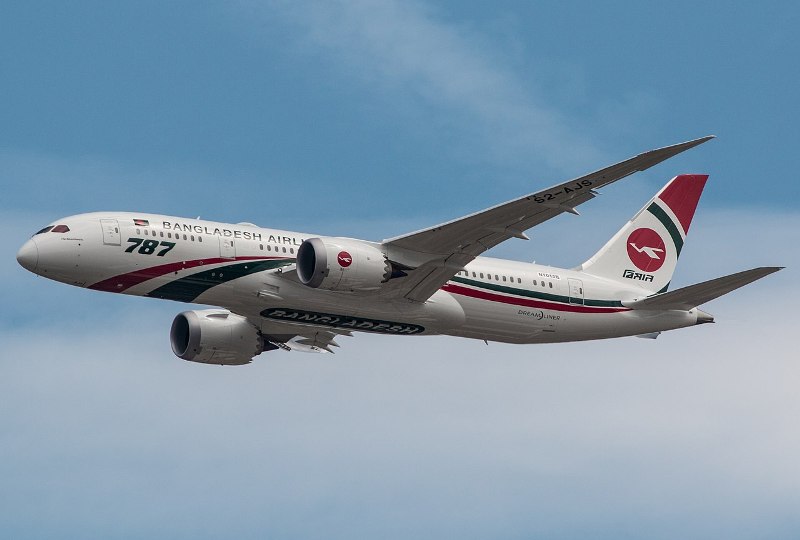 Steve Lynes/Wikipedia
Biman Bangladesh to start Toronto flights from March 26
Dhaka, March 11: Biman Bangladesh, the country's national flag carrier, will start its test flight in Toronto, Canada on March 26. State Minister for Civil Aviation and Tourism Md. Mahbub Ali MP said the process of launching a direct flight from Dhaka to Toronto has been finalised.
He was speaking at the award ceremony of 'Biman Half-Marathon Competition 2022' at Hatirjheel Amphitheater in the capital on Friday (March 11) morning. Secretary of the Ministry of Civil Aviation and Tourism Md. Mokammel Hossain, Board of Directors member Barrister Tanjib Ul Alam and senior officials of Biman Bangladesh Airlines were present on the occasion.
State Minister for Aviation Mahbub Ali said, "We have come a long way in launching the Dhaka-New York flight. Everything has been finalised about launching the flight from Dhaka to Narita, Japan. However, the activities have stopped due to the coronavirus pandemic. The aircraft will fly to other international destinations in the near future."
The minister said, "March is the month of our pride. March 7 is Bangabandhu's historic speech, March 17 is Bangabandhu's birthday, March 26 is the great Independence Day. As a result, today's marathon is organized in a different way. From now on, marathon competitions will be held on a larger scale every year."
He said Biman Bangladesh Airlines was started by Bangabandhu. Today the company is moving forward in the hands of Bangabandhu's daughter. The country's airports have been arranged in one international format after another. The third terminal of Hazrat Shahjalal International Airport is also visible now."
Mahbub Ali said that no concession will be given regarding the quality of service of the aircraft. "We want that plane to stand with its head held high. Everyone's cooperation is needed for this. Everyone will travel by plane. Air travel will be enjoyable. If you have any complaints, please let us know. We will not give any discount on the quality of service of the aircraft."
A total of 1,862 athletes from 10 countries including Bangladesh participated in the half-marathon competition organized on the occasion of Biman's Golden Jubilee. Of these, 25 were foreign competitors.