Travel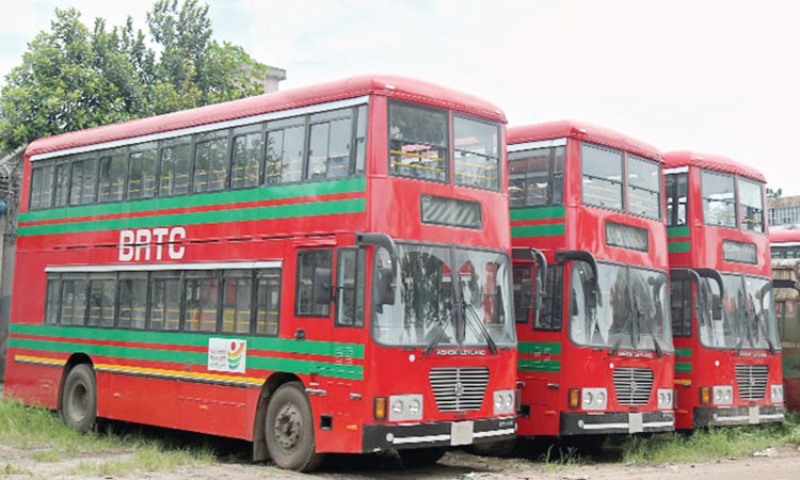 Collected
BRTC fare on Dhaka-Narayanganj route has been increased by Tk 10
Dhaka, November 9: The fare of Bangladesh Road Transport Corporation (BRTC) double-decker bus carrying passengers on Dhaka-Narayanganj route has been increased by Tk 10. Earlier, they used to charge Tk 30 per ticket. Now it has increased to Tk 40. However, buses of other transport companies are charging Tk 50 on this route.
Passengers have expressed displeasure over the increase in BRTC fares. Asma, a college student, said, "I study at a private university in Dhaka. Due to high fares on other buses plying from Narayanganj to Dhaka, I always used BRTC buses. But when I came here today, I saw that the rent was being increased by Tk 10."
She said, "If the fare of BRTC bus is also increased like other buses, then what is the difference? All public and private buses have became equal. Who cares about us ordinary people?"
Atiq hawks on the sidewalks of Dhaka. He used to travel by BRTC bus due to high fares of other transport companies during the festivals. However, he expressed displeasure over the increase in BRTC bus fares. "It's hard for me now," Atiq told Jago News.
In this regard, Narayanganj Bus Depot Manager Md. Shahriar Bulbul said, "We have increased the fare after the notification was issued. Our rent fixed by the government is Tk 46.50. There we are charging Tk 40."