Travel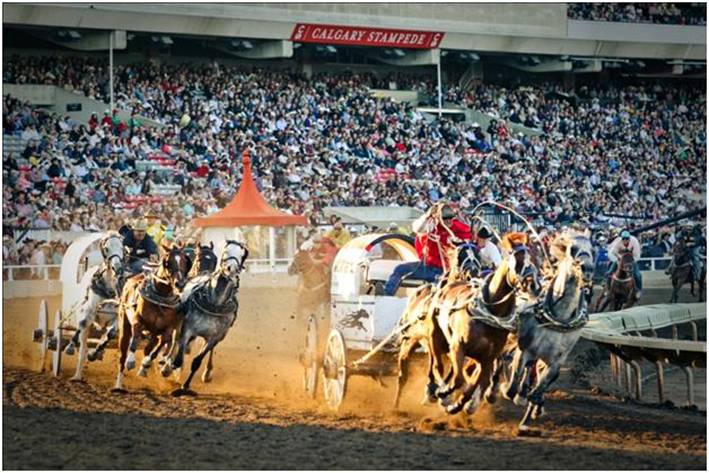 Canada to host greatest outdoor show on Earth- Calgary Stampede in July
Ottawa, May 14: From July 3, begins the ten day long greatest outdoor show on Earth-Calgary Stampede in Canada.
Don the denim, grab a Stetson (cowboy hat) and saddle up as professional rodeo riders get bucked and thrown while trying to hold on to the first position in the richest rodeo in the world.
The happening hoedown officially begins with a parade of marching bands, over 150 floats and hundreds of horses.
A spot on the sidewalk enables to watch as floats, bands, riders, celebrities and hundreds of horses pass by in the 'Calgary Stampede Parade'.
The world's best rodeo athletes go head-to-head riding wild horses and bulls, roping cattle and more with the crowd cheering as they experience an exhilarating rush of the famous chuckwagon races.
The excitement is only outdone by the heart-pounding rush of watching teams of four horses charge around the track in the chuckwagon races.
Be a part of the incredible entertainment taking place at the Grandstand Show-a staged spectacle featuring horses, singers, dancers and inspiring music. Before heading back to the ranch, pick up an authentic cowboy keepsake from the Stampede Market.
There's so much to see and do at the Stampede. The online planner helps to get organised. Advance tickets to the Stampede Park are available for one or two day packages.
Dance and party hard into the wee hours of the night at some of the best cowboy-themed bars in Calgary which are located right on the Stampede grounds.