Travel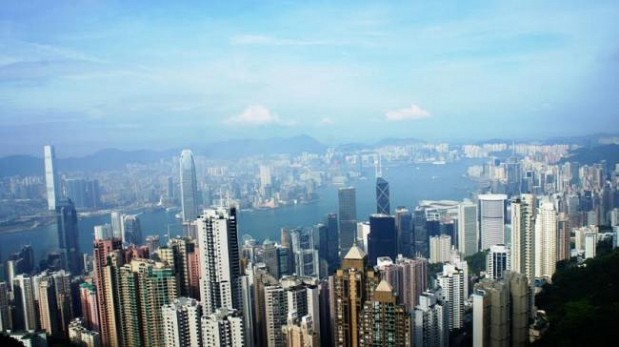 Celebrate HKGCC's 154th anniversary with free ride day
Hong Kong, May 18: To celebrate the 154th anniversary of the Hong Kong General Chamber of Commerce, the Chamber will organize 'HKGCC Free Ride Day' on 29 May, based on the theme 'Building a Prosperous Hong Kong with All Members of Society.'
The event will allow everyone in Hong Kong to ride on trams and two Star Ferry routes free of charge for the entire day.
In February this year, the Chamber organized a competition for students studying design to come up with a unique design that could be used on tram bodies for
Free
Ride
Day
. Chamber Chairman Y.K. Pang said: "Young people are the future of Hong Kong, and the Chamber is committed to giving the next generation a helping hand along the road to success. This year, we organized the design competition to give students the opportunity to put their design skills into practice and carry their idea from initial concept to final production. We believe this experience and exposure will be very valuable for students once they graduate."
The winning design was created by two students from the Hong Kong Design Institute, Chan Wai Ching and Mok Sin Yin. Their concept features Hong Kong's iconic skyline and a classic Chinese sailing junk 'Dukling' constructed with colourful building blocks. The design symbolizes how Hong Kong has grown from a small fishing village into a global financial and business hub, and how the Chamber, our members and the public have all worked together to build Hong Kong into a prosperous metropolis.
Chamber CEO Shirley Yuen said she hopes the public will enjoy the winning design and participate in some of the activities planned for this year to
celebrate
our
anniversary
. Starting on 15 May, 10 trams will carry advertisements spreading the message that HKGCC, as the voice of business, and its members, have long contributed towards Hong Kong's prosperity.
Yuen said members of the public will have a chance to win a HKGCC souvenir between
15 May and 11 June
. "People just need to take a photo of the Chamber's logo, or any participating member companies' logo, and upload the photo to their Instagram feed with #freerideday2015 and tag and follow HKGCCCHAMBER." she said.
She added that the Chamber has been running a "Chamber Quiz" every
Wednesday
on Facebook since 29 April to raise the public's awareness of HKGCC and its work. Yuen said the expanded use of social media to publicize this year's
Free
Ride
Day
will help alert more people about the event and also help the community know more about the Chamber.
Pang and Yuen, together with representatives from members sponsoring the event, built the number '154' with colourful building blocks to represent that the Chamber has contributed to building Hong Kong, with the support of its members, for the past 154 years. Pang said the Chamber will continue to work hand in hand with members to contribute to the prosperity and stability of Hong Kong.
He also expressed his gratitude to the 52 members who sponsored the event. Special thanks go to media partners HKC Enterprises, Metro Broadcast Corporation Limited and the Sing Tao Group, including Sing Tao Daily, Headline Daily and The Standard, for their assistance in publicizing the event and encouraging the public to take advantage of
Free
Ride
Day
.
On
29 May
, everyone in Hong Kong will be able to
ride
for
free
on any tram running between Kennedy Town and Shau Kei Wan, and also on The Star Ferry sailing between Tsimshatsui and Wanchai/Central. Over 300,000 citizens and tourists are expected to benefit from HKGCC's
Free
Ride
Day
.