Travel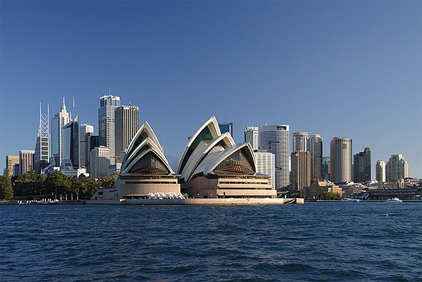 Conde Nast Traveler names Australia as destination of 2016
Sydney, Jan 4: Conde Nast Traveler (CNT) has named Australia as the destination of 2016.
"And this is a very special accolade, as CNT have taken the unprecedented step not to present a list of multiple countries and cities as a 'best-of' roundup for the year. No top 20, no hot lists - just one country travelers should focus their attention on for 2016 - Australia," an official statement said.


Dave Prior, a contributing editor to Condé Nast Traveler, is constantly on the road and is always thinking about a global edit of the very best destinations for the year.
An expat himself, Prior has been back to Australia four times this year for the magazine on trips that have spanned the entire country. The US magazine is one of the foremost travel publications in the world and being named 'Destination of the Year' for 2016 is a huge accolade for Australia.


The magazine has also revered our cuisine as 'inventive and influential' - and not just because Rene Redzepi's Noma is headed our way.
"There are many reasons we've elected Australia, but the primary one is the energy in the country's food scene right now," said Prior. "Wherever you look in Australia, there is a democracy to dining and a fresh, global approach to cooking that traverses the globe but is resolutely Australian in its relaxed yet sophisticated execution."


"Conde Nast has also applauded our unique hotels for celebrating their 'Australianess' rather than just replicating hotel chains across the rest of the world," the statement said.