Travel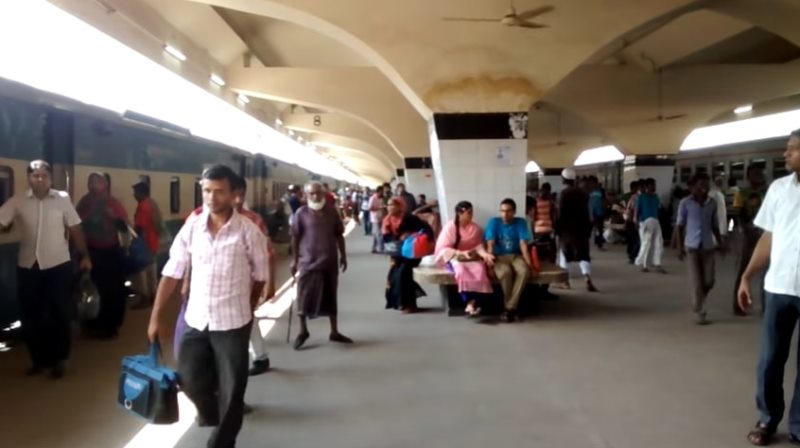 Screengrab from YouTube
Coronavirus: After launch, trains to and from Dhaka stopped
Dhaka, June 23: A day after authorities announced suspension of launch services to and from Dhaka, trains too have been stopped, in an attempt to tackle the worsening coronavirus situation in the country. The decision was announced on Tuesday (June 22) following a meeting at the Rail Bhaban.
According to Bangladesh Railway sources, the government on Monday (June 21) imposed lockdowns in seven districts- Manikganj, Narayanganj, Munshiganj, Gazipur, Madaripur, Rajbari and Gopalganj- to prevent the coronavirus from spreading.
Earlier, Railway Minister Nurul Islam Sujan had said that the government has announced lockdown in seven districts, including Narayanganj, Gazipur and Rajbari. Passenger transport by train will be closed in these three districts. Trains will not stop in these districts. Even if the train stops at the crossing at Gazipur, the passengers will not be allowed to either board or deboard. The remaining four districts - Manikganj, Madaripur, Munshiganj and Gopalganj - have no train connection.
Lastly, it was decided to close the railway communication with Dhaka. The lockdown will continue till June 30.
Meanwhile, the Bangladesh Inland Water Transport Authority (BIWTA) has also announced closure of vessels in those seven districts. Launches, speedboats and trawlers will be closed in these districts. At the same time, passenger boats leaving from anywhere in the country will not be able to anchor at the launch ghats of these districts.
Traffic in these districts is being controlled from Tuesday after the lockdown was announced. Vehicles are not allowed to either enter or leave Dhaka from these districts.