Travel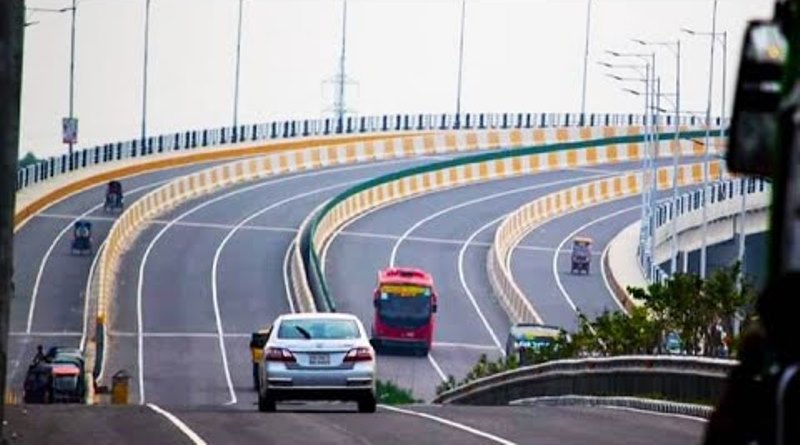 YouTube
Country's first super expressway opens new horizon
Dhaka, February 1: The Dhaka-Mawa-Bhanga Super Expressway has been constructed at a cost of around Tk 11,000 crore. Madaripur can be reached from Dhaka in just one hour by this first super expressway of the country. This expressway was launched on March 12, 2020. Every day innumerable people come from different parts of the country to see this super expressway with its vast roads and amazing construction style. The changed area is now becoming a recreation center.
Between the two service lanes of the expressway, a variety of flowering trees add to the beauty of the road. Locals are proud of the quality and beauty of the super expressway.
The expressway has five flyovers, 19 underpasses and about 100 bridges and culverts. The people of six districts of Barisal division, 10 districts of Khulna division and six districts of Dhaka division will directly benefit from the international standard expressway.
Within 55 km of the Dhaka-Mawa-Bhanga Expressway, the 35 km long road from Dhaka to Mawa in Munshiganj passes through Sirajdikhan, Srinagar and Louhjong upazilas of the district.
The construction of this expressway has made communication with the capital Dhaka much easier. Besides, various industries have sprung up around the road. The expressway has two service lanes for local and slow speed vehicles, so that high speed vehicles can move uninterrupted. Buses and trucks can travel at high speeds as there is no traffic jam on the expressway.
The expressway has five flyovers, four railway overbridges and four large bridges. There is no opportunity to go in the opposite direction and there is no way to get up and down on the flyover.