Travel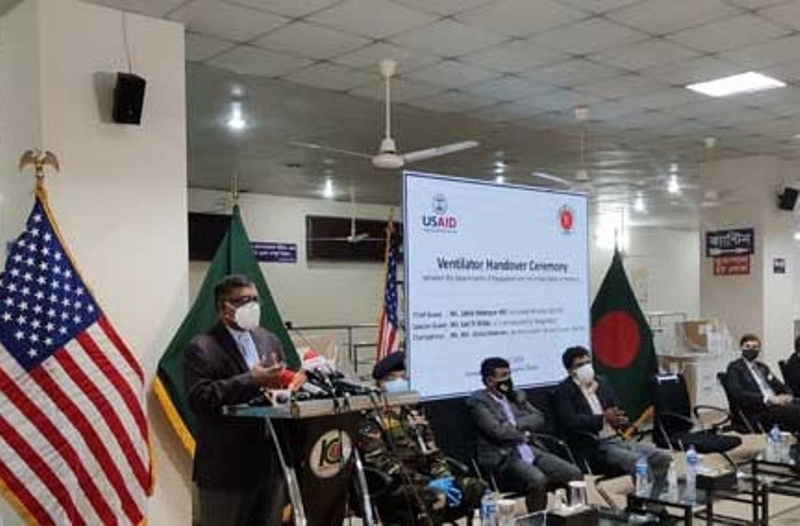 Collected
Covid-19 negative certificate mandatory for foreign returnees: Health Minister
Dhaka, November 16: Covid-19 'negative' certificate has been made mandatory again for returning passengers. Health Minister Zahid Maleque has said that if a negative certificate is not produced, the returnee will have to stay in the quarantine for 14 days.
Speaking at a function at Kurmitola General Hospital on Sunday, Zahid Maleque said the infection was on the rise again in different countries, with people coming from abroad and many leaving. The coronavirus test certificate has been made mandatory to prevent the spread of the virus.
"We have a rule, they have to bring a negative certificate after the coronavirus test. If not, 14 days quarantine is mandatory. Airport, land port or seaport - whichever way you come to the country. This instruction has been given everywhere. Quarantine has also been arranged everywhere. "
When the novel coronavirus broke out in China in December last year, Bangladesh, like many other countries, began taking precautionary measures at airports and land ports in January. In addition to screening the returning passengers with temperature tests, if anyone has any signs of illness, they are sent to a 14-day quarantine.
The army was given the responsibility of running the government-run quarantine center at Ashkona Hajj Camp in Dhaka and Diabari near Uttara. Immigration authorities also took steps to ensure the home quarantine of foreign returnees.
International flights have been suspended for more than two months in the middle, but now passengers are being transported by air from several countries again. Prime Minister Sheikh Hasina recently instructed to start strict surveillance in all ports.