Travel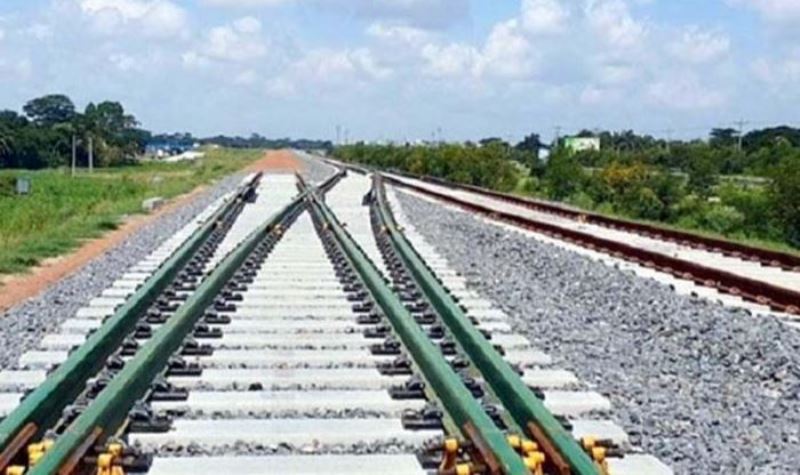 Photo: Collected
Dhaka-Bhanga train service to commence on Oct 10, Jessore to be connected next June
Dhaka, Sept 6: Train service from Dhaka to Faridpur's Bhanga via Padma Bridge will start next October. Prime Minister Sheikh Hasina will inaugurate the largest mega project of the country on October 10. A rally is also scheduled to be held on the day of the inauguration.
However, before the inauguration, the railway authorities have decided to run an experimental train tomorrow, September 7. For this, the director of the Padma Setu Rail Link Project has also written a letter to the General Managers of the two railway regions asking for a train for trial operation. Through this, Dhaka-Bhanga 82 km new broad gauge railway will be added to the country's rail connectivity. By June next year, the train will reach Jessore at the scheduled time of the project.
In this regard, Minister of Railways Md. Nurul Islam Sujan said, "Prime Minister has given a possible date for the inauguration of rail link from Dhaka to Bhanga on October 10. Because the Prime Minister will be out of the country from October 17 to November 2. Inauguration can be done by holding a proper assembly. But it is not final yet. The discussion is going on."
The director of the Padma Setu Rail Link Project has written to the General Managers of the two regions to run an experimental train on the Dhaka-Bhanga railway tomorrow, September 7. The letter mentions, 'One new US made locomotive (engine), one power car (WPC), air-conditioned dining car and guard brake (WJDR), air-conditioned sleeper car (WJC), 2 air-conditioned cars for the test run. Controlled Chair Car (WJCC) and an Embellished Chaircoach (WEC) carriage are required. A train made up of rakes with these seven carriages is required to reach Dhaka railway station by 6 pm on September 6. A special request was made to reach Dhaka railway station with the required number of crew and guards in carriages including locomotives.
Railway Minister Nurul Islam Sujan, members of the Parliamentary Standing Committee on Railway Ministry and senior railway officials will be the passengers of the experimental train. Besides, some members of Parliament will also be on this train journey. Bangladesh Railway Director General Md. Kamrul Ahsan has already given permission to run experimental trains on the Dhaka-Padma Bridge-Banga railway. Earlier, after the laying of stoneless railway line on Padma Bridge was completed, a test train was run from Banga Railway Station to Mawa Railway Station over Padma Bridge on April 4 this year. This time the train will run experimentally on the whole route.