Travel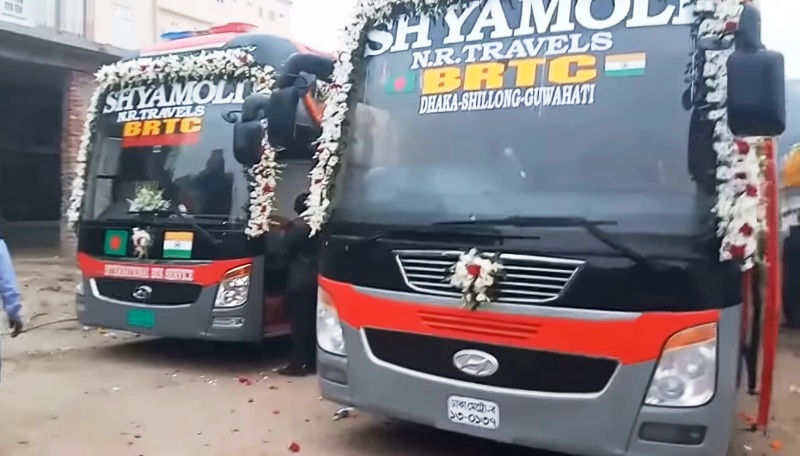 File photo
Dhaka-Guwahati flight and bus services to resume
Dhaka/Guwahati, July 20: Assam is one of the most attractive states in North East India. Starting from the tomb of Bhupen Hazarika, there are also structures like the Kamakhya temple in Kamrup. Although Bangladeshi tourists are interested in traveling to the state, many cannot go because of the lack of easy communication. Keeping this in mind, the flights from Dhaka to Guwahati route are being resumed soon. At the same time, bus services are being started on Guwahati-Shillong-Dauki-Sylhet-Dhaka route.
Assam Chief Minister Dr. Himanta Biswa Sarma shared this information in a press briefing after an exchange programme with the delegation of Bangladesh Freedom Fighters visiting the state guest house 'Kainadhara' in Guwahati, Assam on Tuesday (July 19) evening.
He said, "We will start regular flights on the Dhaka-Guwahati route within the next three months. Before the corona pandemic, our bus used to go to Dhaka via Guwahati-Shillong-Sylhet. It was closed due to Corona. Now we have got permission from concerned ministry to start it again. Hope the bus service on this route will be started soon."
Himanta Biswa Sarma said, "I think there is a lot of potential to develop economic relations between Bangladesh and India's North East. Thanks to Bangladesh's waterways, the North-Eastern region has been connected to the Indian mainland. There is also an agreement to import goods from Bangladesh (into Assam). We are putting more emphasis on developing mutually beneficial economic relations."
Earlier, in an exchange of views, he said that the people of India, including Assam, fought for the freedom of Bangladesh, gave shelter to crores of refugees and even gave their lives in the liberation war. The relationship between the people of India and Bangladesh is written in blood. Under the astute leadership of Bangladesh Prime Minister Sheikh Hasina and India's Prime Minister Narendra Modi, this relationship has reached a unique height.
Manvendra Pratap Singh, Secretary, Act East Policy Affairs Department, Government of Assam briefed the delegation at the beginning of the program. After that, a video film made on the liberation war of Bangladesh was shown. Then Chief Secretary of Assam Government Jishnu Barua gave the welcome address. Act East Policy Affairs Minister Chandramohan Patwari spoke as a guest.
Veteran freedom fighter and former foreign secretary Shamser Mobin Chowdhury (Bir Bikram) spoke as the leader of the Bangladesh delegation. He mentioned the role and sacrifice of the people of India including the people of Assam in the liberation war of Bangladesh.