Travel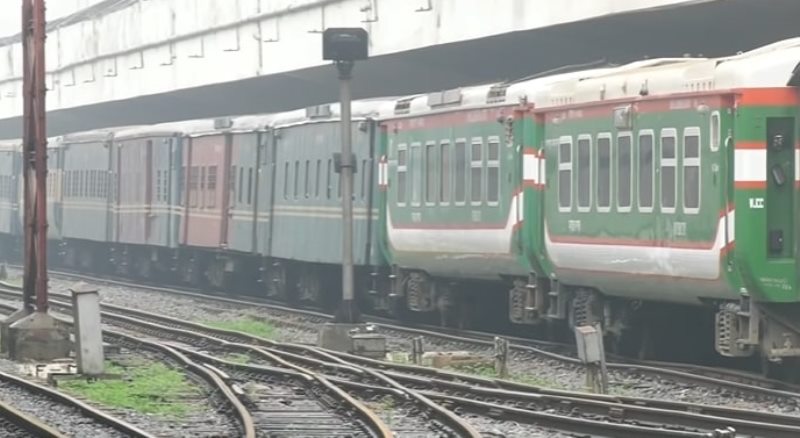 Screengrab from YouTube
Dhaka-Narayanganj trains from today
Dhaka, August 19: One week after the relaxation of strict restrictions, train services on the the Dhaka-Narayanganj route has been opened. However, instead of 16 pairs, 10 pairs of trains will run for the time being. The train will start running from Thursday (August 19) morning.
Narayanganj stationmaster Kamrul Islam Khan said trains would resume on the Dhaka-Narayanganj railway line from Thursday. From this day, a total of 10 pairs of trains will run with four pairs in the morning, four pairs in the afternoon and two pairs of demo trains. Kamrul Islam Khan also said that a trial has been given by demo train to see whether the road is suitable for movement now.
Concerned people say that the Dhaka-Narayanganj railway was operated mainly by private companies. Sixteen pairs of trains used to run on this route every day. Passengers could reach Dhaka from Narayanganj and from Narayanganj to Dhaka in 45 minutes with a fare of only Tk 15. On the other hand, passengers have to spend Tk 36 to go to Dhaka by bus. It takes about one to one and a half hours.
In 2020, a general holiday was declared at the beginning of the coronavirus pandemic. After that the train movement was stopped. At the same time the train running on Dhaka-Narayanganj route was also stopped. The train resumed after being closed for more than six months. There were two derailments soon after the service train was launched. After that, when the coronavirus infection increased, the train service was stopped again. The train has been closed since then.
In the meantime, after the relaxation of strict restrictions, the public transport was running all over the country, but the train movement on the Dhaka-Narayanganj route was stopped. On the first day of the relaxation of restrictions, no train was running on the Dhaka-Narayanganj railway line from August 11, which caused a lot of discussion and criticism locally. In view of which the train is going to be started on Dhaka-Narayanganj route after a week of relaxation of lockdown.