Travel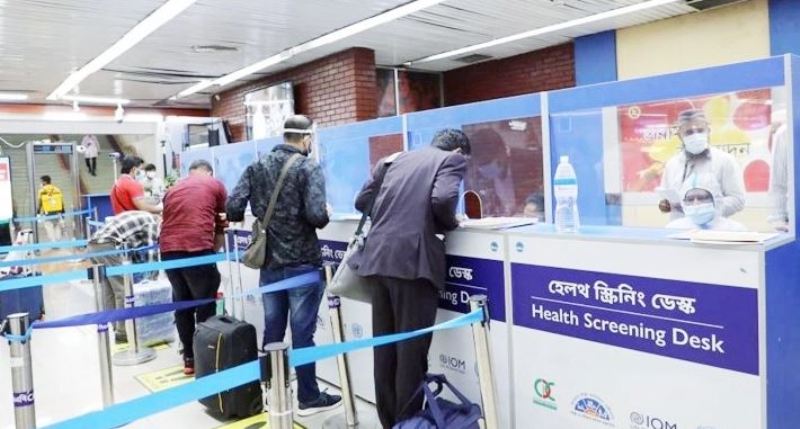 Collected
Expatriate workers' travel to UAE becoming normal
Dhaka, October 9: Flights from Bangladesh to the United Arab Emirates (UAE) are now operating normally. As a result, in the last nine days, more than 10,000 expatriate workers have travelled to the Middle Eastern country after obtaining their sample test results at the RT-PCR laboratory set up at the airport.
Even just a few days ago, the UAE government had strict restrictions on testing coronavirus samples for every passenger six hours before departure. Due to the unavailability of RT-PCR labs at the Hazrat Shahjalal Airport, a large number of expatriates and others travelling to UAE due to various needs had to face uncertainty.
However, in order to solve the problem, six RT-PCR labs were set up inside the Dhaka Airport in a short time in collaboration with the Ministry of Civil Aviation and Tourism and the Ministry of Health and Family Welfare. Although there was some mismanagement in the beginning, now the passengers, including the expatriates, can easily go abroad by getting their COvid-19 samples checked six hours before the journey. The Ministry of Expatriate Welfare is giving a subsidy of Tk 1,600 per person for the sample examination fee for expatriate workers. As a result, the coronavirus test for the UAE-bound workers is done free of cost.
According to the Airport Health Desk at Shahjalal International Airport, 10,051 people have travelled to the UAE between September 29 and October 7. Eight among them could not board the flight as they tested positive in the Covid-19 test done six hours prior to their departure.
In the last 24 hours, 1,944 people travelled to the UAE after passing the sample test. At that time one person could not go after testing COvid-19 positive in the sample test.
Among those who travelled to the UAE: 65 on September 29, 341 on September 30, 688 on October 1, 995 on October 2, 1,280 on October 3, 1,673 on October 4, 1,065 on October 5, 2,000 on October 6 and 1,944 on October 7.