Travel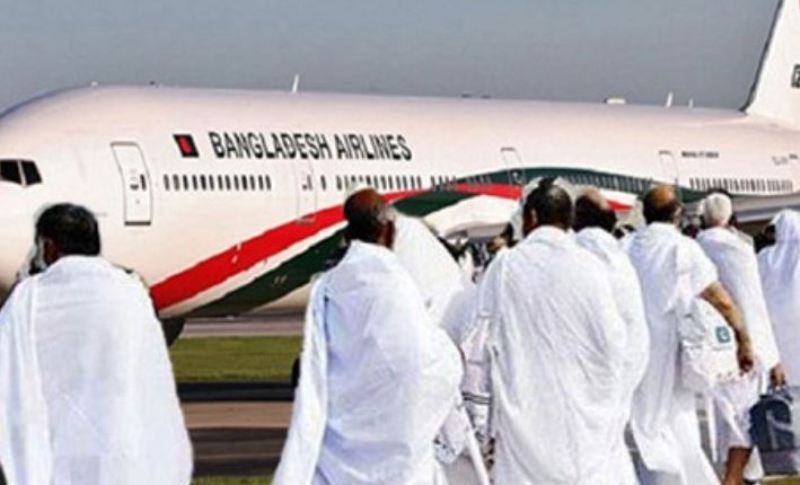 Collected
Hajj flights likely from May 31, ticket priced at Tk 1.40 lakh
Dhaka, Aoril 27: This time the start date of Hajj flight has been fixed as 31st May. The airfare for the pilgrims has been fixed at Tk 1.40 lakh. State Minister for Civil Aviation and Tourism Md Mahbub Ali told reporters after a meeting on Hajj management at the Secretariat on Wednesday (April 27).
However, after completing all the preparations, it will not be possible to operate the first Hajj flight by May 31, said the leaders of the Hajj Agencies Association of Bangladesh (HAAB). At the same time, the HAAB president demanded to reduce the airfare.
The holy Hajj may be held in Saudi Arabia on July 9, subject to the sighting of the moon. The Ministry of Religion has already informed that 57,856 people will be able to go for Hajj from Bangladesh this year. No one from Bangladesh has been able to perform Hajj in the last two years due to Saudi Arabia's ban on the Corona pandemic.
"We have not been able to perform Hajj for the last two years," he said. "This year we can see the light of hope. We have made some decisions so that the pilgrims can go without any hindrance. We have to get things done as soon as possible."
He said, "I am discussing the idea of the first Hajj flight on May 31. In order to be able to complete all the work, we have discussed this issue and made a unanimous decision."
"This time we will take the pilgrims on two dedicated 777 flights. Biman Bangladesh Airlines will be able to operate 75 flights. 31,000 pilgrims will have to be transported through Biman Bangladesh. The rest of the passengers will be carried by Saudi Airlines.
The Minister of State for Aviation said, "We have done some important work. To complete the immigration of Hajj pilgrims especially in Bangladesh. We thank and appreciate the Saudi authorities for their cooperation. Has done his best to complete the immigration here. A very large delegation came, they also saw for themselves. Increase their cooperation. They will extend their hand of cooperation so that we can go to the road operation from Mecca this year in full operation."