Travel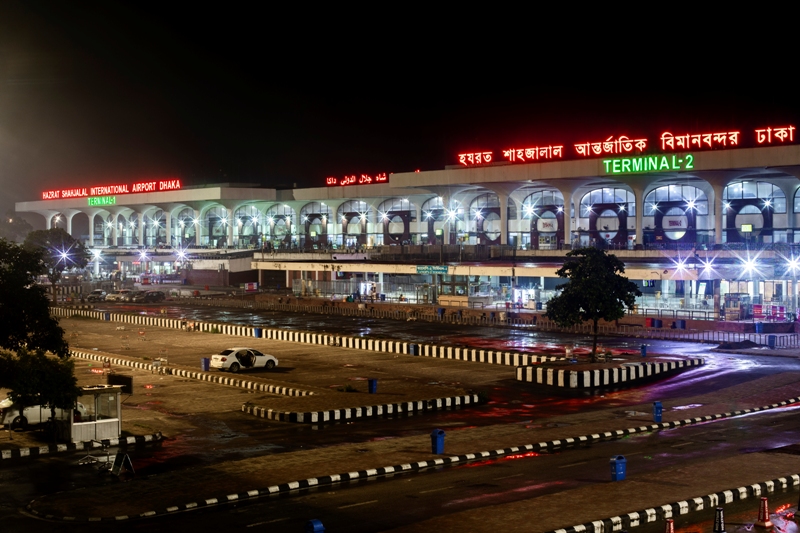 File photo/Wikimedia Commons/Jubair Bin Iqbal
Health-related information must be submitted online 3 days before arrival in Bangladesh
Own Correspondent, Dhaka, April 11: For so long, after coming to Bangladesh from abroad, passengers had to fill in the health declaration form physically before immigration at airports and land ports. Passengers had to wait in queue for a long time to submit the form. To alleviate this suffering, the Directorate General of Health Services (DGHS) has made arrangements to fill up the online health information three days before arriving in the country.
The DGHS has already written to the concerned port authorities to introduce this rule. The port authorities will issue an order in this regard soon.
It is learned that the DGHS last Thursday wrote to the Chairman of the Civil Aviation Authority (CAA) to implement the procedure for filling up the online health declaration form. Since the beginning of the Corona pandemic in many countries, online collection of health information for travellers has been introduced. However, this is the first time this method of collecting information online is being introduced in Bangladesh.
The letter, signed by Dr. Mohammad Nazmul Islam, Director of Disease Control at the DGHS, said that passengers from abroad had to fill out a health declaration form at the airport physically and submit it to the health desk. Passengers had to stand in queues for a long time.
Arrangements have been made to fill the online health declaration form to solve this problem. Passengers have to fill the health declaration form three days before arrival in the country. After filling the form, health card with QR code will come, the traveller has to print it or keep a soft copy with him. During boarding, the airline authorities will check if the passenger has a health card. After arriving in the country, the passenger has to show the health card with QR code at the airport.