Travel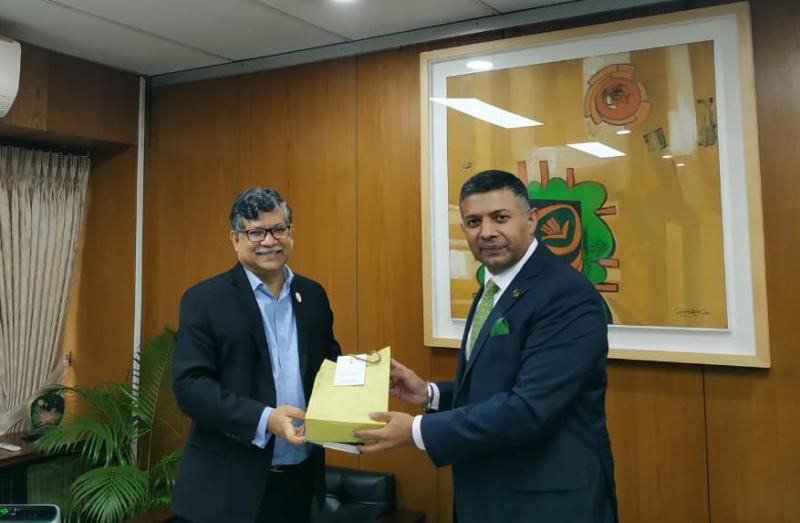 twitter.com/ihcdhaka
India-Bangladesh special flight operations to resume
Dhaka, October 14: Bangladesh and India are set to launch a special air service this month despite regular flights being suspended due to the coronavirus pandemic.
Foreign Secretary Masood bin Momen made the remarks after a meeting with India's new High Commissioner Vikram Kumar Doraiswamy in Dhaka on Tuesday.
"We have come very close to launching Air Bubble," he told reporters. "We have made some requests, they have responded positively."
Momen said other authorities, including civil aviation, were finalising the construction of the air bubble.
When two countries establish air communication between themselves in special arrangements during regular flight closures in special circumstances, it is called 'air bubble'.
Who can come and go in this special system is decided through discussions between the two countries.
India now operates air bubbles with Bhutan, Maldives, Afghanistan as well as the Middle East, Europe, the United States and Canada.
Indian Foreign Secretary Harsh Vardhan Sringla visited Dhaka last August to launch an 'air bubble' to facilitate Indian nationals working in Bangladesh's private sector and patients seeking treatment in Indian hospitals.
Following the proposal, various agencies of the two countries are working on the process of launching this special flight.
Foreign Secretary Momen told reporters that India was offering three attendants instead of one with medical patients.
"An attendant can now go with a medical patient," he said. "We requested that two attendants accompany one patient. At such request, India has allowed three attendants to go with the patient."