Travel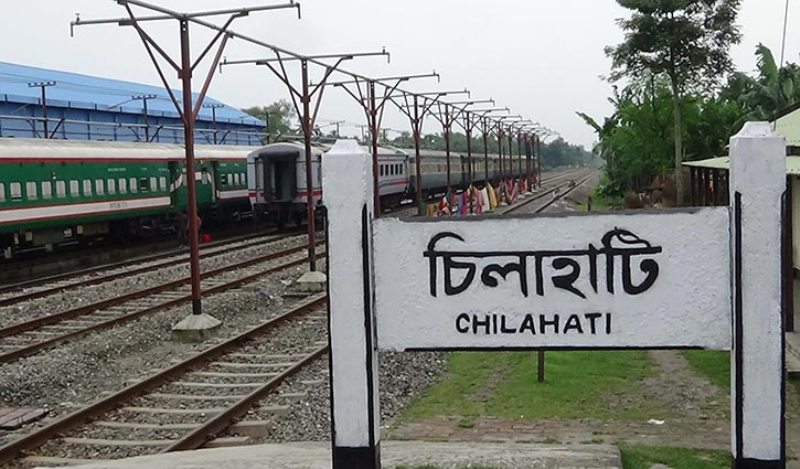 twitter.com/DDIndialive
India-Bangladesh to relaunch Chilahati-Haldibari rail route after 55 years
Dhaka, December 17: India and Bangladesh will relaunch the defunct rail rink between West Bengal's Haldibari and Nilphamari's Chilahati after 55 years on Thursday (December 17). The Prime Ministers of Bangladesh and India will inaugurate the route through a conference.
It said that after the Indo-Pakistani war of 1965, the railway line from Chilahati to Haldabari was closed, depriving a large number of people in the two countries of railway services and gradually reducing trade and commerce.
The present government is relentlessly working for the development of trade and tourism sector by strengthening inter-regional connectivity. Four railway connections have been established between Bangladesh and India at a total of seven interchange points. At present, the Chilahati-Haldibari rail link is being connected as the fifth interchange point, according to the Ministry of Railways.
The cost of this project is Tk 80,16,94,000. Under the existing contract of the project, 6.724 km of new railway line (main line) and 2.36 km of loop line have been constructed. The project also includes construction of seven minor bridges, two level crossing gates, introduction of telecommunication system with color light signaling and construction of a station.
With the launch of this railway, trade activities will be intensified by improving the communication infrastructure to operate import and export activities between Mongla Port of Bangladesh and North and South West of India, North East of India, Nepal and Bhutan.
It has also been informed that if the railway is launched, uninterrupted train service with Bangladesh and India including the capital Dhaka will be possible. As a result, there will be a radical change in the railway communication system and the contribution of railways to the development of the national economy will increase. Container train operations can be started. This will increase the revenue of the railways. Bangladeshi tourists can travel quickly and easily to North-East India including Darjeeling.