Travel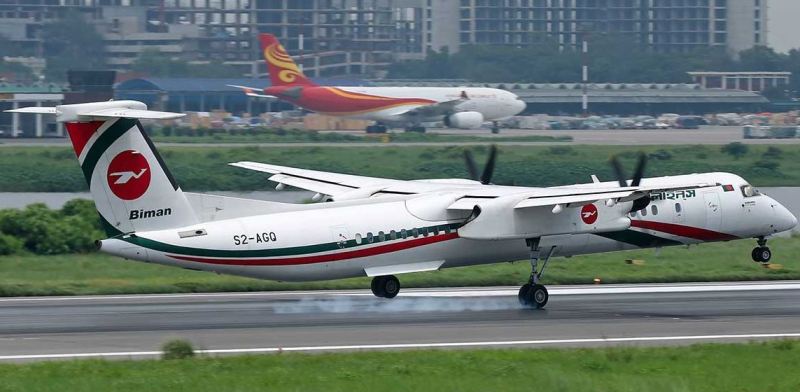 File Picture
India-bound passengers sees a growth
Dhaka, November 2: After more than seven-months of inactivity, Bangladesh-India flights have resumed from 26 October. The country's airlines have already launched full-fledged flights. Although the number of India-bound passengers in the first two days was a little less, it has started increasing.
According to the airlines, initially the flights to India were almost empty, but now they are operating with 35 to 50 per cent passengers per flight. This number is less than expected.
India's refusal to grant tourist visa may have been a reson for such a low turnout, the airlines said.
The reason, they say, is that if you go to India, there is a doctor's appointment now, you have to book a hotel for quarantine, there are various formalities, including Covid-19 negative certificate. For this reason, many are not interested in going to India without the need. They hope that the number of passengers will increase soon.
In Bangladesh, Biman Bangladesh Airlines and US-Bangla Airlines are currently operating flights to India.
Biman Bangladesh operates three weekly flights from Dhaka to Kolkata, Delhi and Chennai and US-Bangla operates flights from Dhaka to Kolkata and from Dhaka and Chittagong to Chennai.
According to Biman Bangladesh Airlines sources, they are operating small Dash-8 model flights on Delhi and Kolkata routes.
On the first flight of Biman, a total of 36 people went to Delhi from Dhaka and 30 people returned to Dhaka from there. In case of Kolkata route, the number was 29 and 30 respectively. Even though it is half a passenger, Biman says this number is also positive.
US-Bangla Airlines operates flights on Dhaka-Chennai-Dhaka, Chittagong-Chennai-Chittagong and Dhaka-Kolkata-Dhaka routes. The flight is leaving for Kolkata six days a week except Monday.
They are flying to Chennai seven days a week from Dhaka and Chittagong.
Meanwhile, NovoAir has not yet started flights to India despite getting permission.
AKM Mahfuzul Alam, senior manager of NovoAir's marketing and sales department, told Jago News that NovoAir has taken all necessary permission to operate the flight.
"Passengers are now much less as tourist visas have not been introduced. We are not operating the flight. If India introduces tourist visa, we will operate flights on that route again."