Travel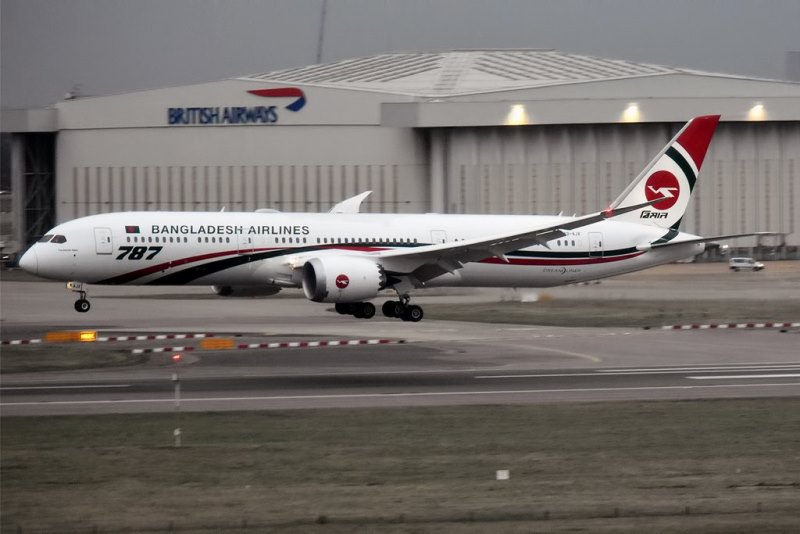 Anna Zvereva/Wikipedia
International flight operations to be stopped from Wednesday
Dhaka, April 12: A seven-day lockdown will begin on Wednesday, April 14, across the country to prevent the spread of the pandemic coronavirus. At this time, domestic flights as well as international flights will be closed. The decision was taken at an inter-ministerial meeting on Sunday (April 11).
This information was given to the media by the Chairman of CAAB, Air Vice Marshal Md. Mofidur Rahman. He said flights would be operated on international routes on April 12 and 13. No more flights will be operated from the morning of April 14.
Mofidur Rahman further said that an inter-ministerial meeting of the Ministry of Civil Aviation and Tourism was held on Sunday afternoon. The decision was taken at that meeting. Earlier, the government imposed a seven-day nationwide lockdown from April 5. This inadvertently shuts down all flights on domestic routes.
The seven-day lockdown ends on Sunday (April 11). And the strict lockdown will start from April 14. Air travel inside the country was also closed due to lockdown. The question was what would happen on April 12 and 13, two days before the severe lockdown. Bebichak said the flight will be closed for two days.
According to unconfirmed sources, cargo planes and special flights (chartered flights, air ambulances) will operate at this time, even if the flights are closed to passengers. Besides, domestic flights will be closed till April 20.
A comprehensive lockdown is starting in the country from April 14. Today, April 11 is the end of government restrictions on traffic control. The current restrictions will remain in effect on April 12 and 13, the cabinet division said.
CAAB said the decision of the ministry meeting has been sent to the Prime Minister for approval. If approved, a notification will be issued from the Ministry of Public Administration or the Cabinet Division.