Travel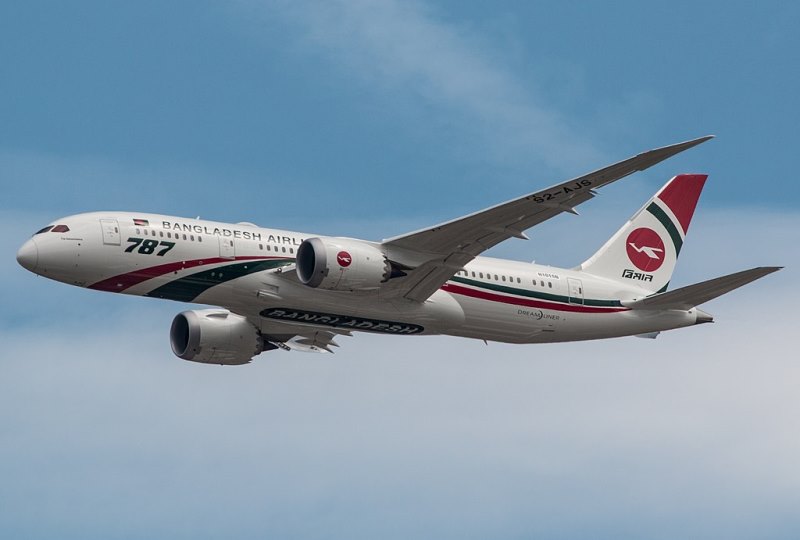 Steve Lynes/Wikipedia
International flights operations to continue during lockdown, says CAAB
Dhaka, June 28: The Civil Aviation Authority of Bangladesh (CAAB) said international flights will remain operational even during lockdown, which started from Monday.
Other modes of public transport, barring the rickshaw, have been stopped as a measure to fight the worsening coronavirus pandemic situation in the country.
Regarding the suspension of domestic flight operations from Thursday, the CAAB said it is yet to take a decision.
Earlier, health authorities had recommended a total shutdown in the country.
"CAAB is giving priority to expatriate workers returning to their workplace. The agency has also discussed the issue with government high-ups," a Dhaka Tribune report said.
On June 4, the CAAB issued the directives on international flights operations along with imposing restrictions on flights from 19 countries.
However, it stalled operations with 11 countries.
They are Argentina, Bahrain, Bolivia, Brazil, India, Malaysia, Maldives, Nepal, Paraguay, Trinidad and Tobago, and Uruguay.
"Anyone coming to Bangladesh from Kuwait and Oman will have to stay in quarantine at a hotel for three days. Also, anyone coming from Belgium, Chile, Colombia, Costa Rica, Denmark and Greece must be quarantined at a hotel for 14 days," the report said.
According to the CAAB, Covid-19 negative certificates have been made mandatory for everyone entering Bangladesh.
Returnees/travellers will have to stay in institutional quarantine at a hotel for 14 days at their own expense.
"For this, they have to book the hotel before coming to the country. They have to be quarantined even if they have taken two shots of the vaccine," the report added.