Travel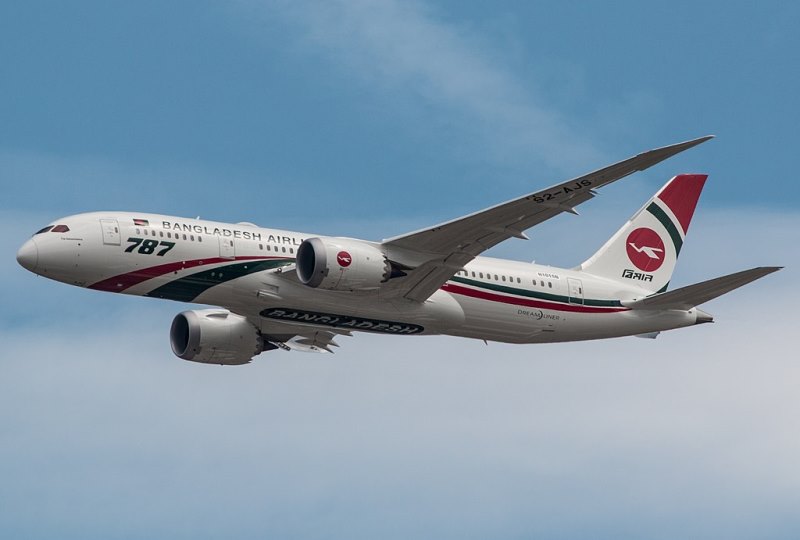 Steve Lynes/Wikipedia
International flights suspended till May 5, special flights to continue
Dhaka, April 28: The Civil Aviation Authority (CAA) has decided to suspend regular flights on international routes till May 5 in coordination with the ongoing government restrictions in the country to prevent the spread of the deadly coronavirus. However, domestic flights will continue to follow the same hygiene rules as before. In addition, considering the issue of expatriates, flights will be operated in seven countries with special arrangements as before. The decision was taken on Tuesday.
Bebichak Chairman M Mofidur Rahman said, "We are still discussing the launch of the flight. Since the lockdown has been extended to seven days, the restriction on flight operations will continue for the next seven days." Earlier, it was decided to stop operating international flights till April 28.
Domestic flights have been suspended since April 5 amid government restrictions. Later, from April 21, flights were allowed on other routes except Cox's Bazar on a limited scale.
On the other hand, due to all-out lockdown, flights on international routes were also declared closed from April 14.
Subsequently, special flights were allowed to the United Arab Emirates, Qatar, Oman, Saudi Arabia, Singapore from the 17th and to Kuwait, Bahrain and China from the 25th, taking into account the expiration and expiration of visas of the expatriate workers.
"Many of our expatriate brothers are stranded in countries other than these seven. We are looking into whether any route can be opened for them. The circular will contain instructions in this regard," he added.