Travel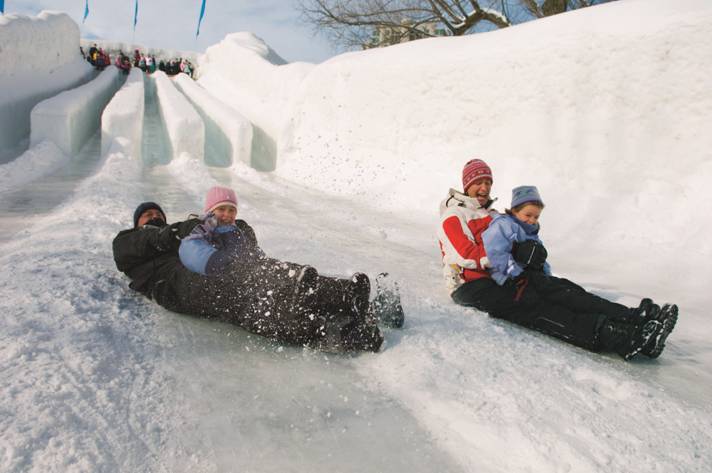 It's February fun, Canadian style
Ottawa, Jan 12: With the onset of winter, Ottawa transforms itself into a magical, winter wonderland with the highlight being the Rideau Canal Skateway.
Winterlude is one of the most popular events that takes place in Ottawa.
Tourists gather to explore Winterlude; witness ice carvers from around the world transform blocks of ice into glistening works of art who also reveal a few secrets of sculpturing.
Snowflake Kingdom is the largest snow playground in North America. One can experience the snow maze, snow obstacle course, 30 giant snow slides and ice fishing.
The Rideau Canal Skateway is the world's largest skating rink where skates can be rented. Visitors can glide along in the sites and fun-filled activities along this 7.8 kilometer sheet of ice.
At night, tourists can groove on to some great music at the Confederation Park. Most of the festivities take place downtown.
Tourists are treated with a uniquely Canadian treat-a BeaverTail which is a delicious, sweet pastry stretched to look like a beaver tail or the Poutine-French fries smothered in gravy and cheese.
Facilities like wheelchair accessibility, heated change rooms and portable washrooms are also available. The Sno-Bus is a free shuttle service linking Winterlude's official sites.
Ottawa is also an easy drive from Montréal or Toronto and train travel is offered through VIA Rail.