Travel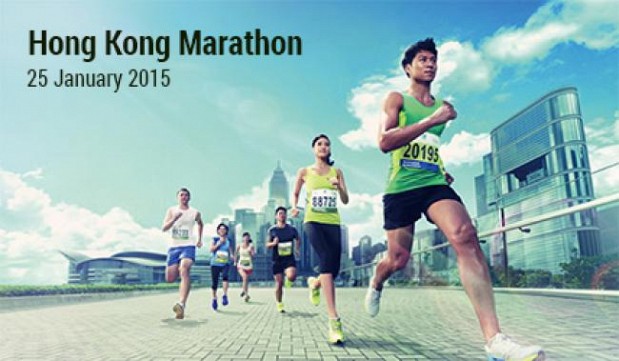 It's time again for Hong Kong marathon 2015
Hong Kong, Jan 13: The Tourism department of Hong Kong government has announced the highly anticipated annual event, Hong Kong Marathon, 2015, which is scheduled to take place on Jan 25.
Many of the world's elite runners compete in Hong Kong's largest outdoor sporting event every year.
The
Hong
Kong
Marathon
has grown from just 1,000 competitors 18 years ago to 72,000 in 2013.
It is expected to be even bigger this year, with a full
marathon
, a half
marathon
and a 10km run taking competitors past some of the best urban scenery Asia's world city has to offer.
The fiercely-fought competition is just as exciting for spectators as it is for runners, with the 42.195km full
marathon
starting in the scenic Tsim Tsa Tsui area of Kowloon, racing up into the New Territories and heading back down to a spectacular finish in Victoria Park on
Hong
Kong
Island.
For 2014 the
Hong
Kong
Amateur Athletic Association has also added two wheelchair races – a 3km and a 10km route.