Travel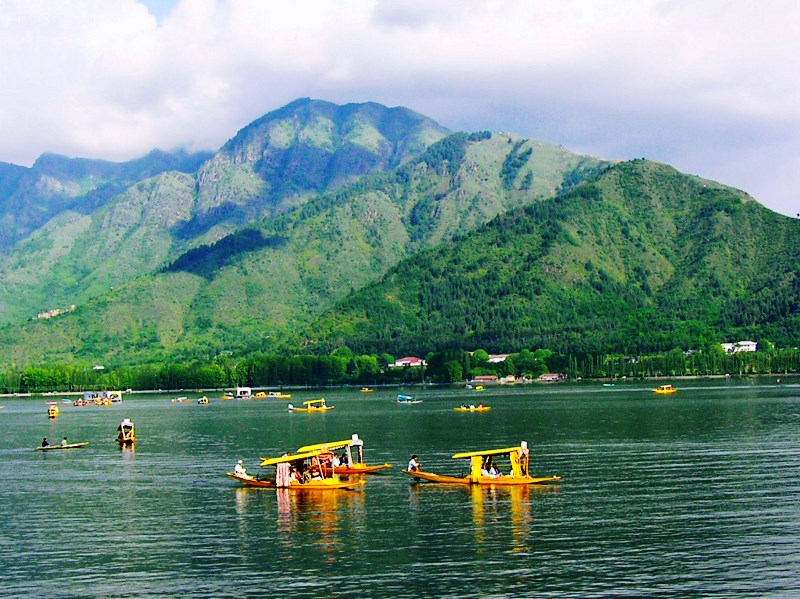 Photo: Wikimedia Commons/Amit J Sangekar
Kashmir Valley witnessing surge in tourists from Bangladesh
Dhaka, May 18: The picturesque Kashmir Valley has attracted tourists from far and wide places for several decades and in recent times the region is witnessing a surge in visitors from Bangladesh.
According to local media reports, 48,000 Bangladeshi travelers visited Kashmir in the first four months of the year.
The number of Bangladeshi visitors is far higher than those visiting the Valley from the US or European nations this year.
An official in the Srinagar tourism department told Bangla Tribune that if the current trend continues then tourists from Bangladesh may even surpass domestic travelers to the Valley.
The Indian Central government has also expressed happiness over the new trend as was reflected in the opinion of one of the Ministry of Home Affairs officials who told the newspaper: "In the large proportion of the applications we receive for tourist visas in Bangladesh, about twenty-five percent, want to go to Kashmir. Since last year, the rate of issuing Indian visa to Bangladesh has also increased a lot."
This influx of foreign tourists is also consistent with the Indian central government's claim that after the abrogation of Article 370 in Kashmir in August 2019, the situation there has become much more peaceful and militancy has decreased, observes Bangladeshi newspaper Bangla Tribune in its report.
What did the Bangladeshi tourists feel about the Kashmir tour?
Atikuzzaman Swapan, a resident of Dhaka's Uttara, told Bangla Tribune: "This is not a coincidence. It is probably the dream of every person of this subcontinent to visit paradise Kashmir at least once in their life. But so far we did not have that opportunity, there was also a panic in the environment. Now that they have passed, I fulfilled that dream with the whole family."
Another Dhaka resident, who visited Kashmir with his friends, told the newspaper: "It cannot be overstated how unforgettable the Kashmir travel experience was. Leaving aside the natural beauty, the way everyone entertained us from hotel staff to house boat drivers, taxi drivers to tourist guides is unforgettable. It seemed as if they had been waiting for us for so long."