Travel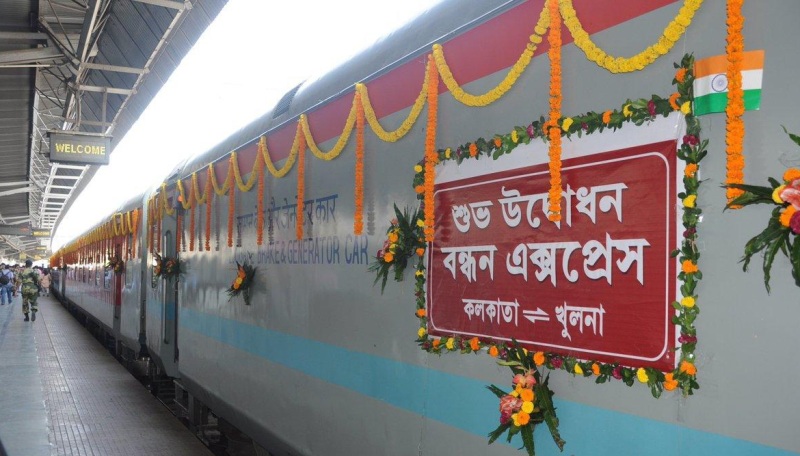 File photo/Wikimedia Commons/Sujoncristi
Kolkata-Khulna Bandhan Express to resume service after 26 months
Own Correspondent, Dhaka, May 28: After being suspended for more than two years due to the Covid-19 pandemic, the inter-country passenger train 'Bandhan Express' service to resume tomorrow. The Bangladesh-India train will leave Kolkata for Khulna on Sunday (May 29).
It is learned that Bandhan Express's fare of AC chair car has been increased by Tk 35 and AC cabin seat by Tk 57. Md. Saiduzzaman, Benapole railway station's master, said that due to increase in dollar price, the fares for AC chair car and AC cabin have increased by Tk 35 and Tk 57 respectively.
According to Benapole station sources, the 456-seat Bandhan Express international train between Kolkata and Khulna had started service on November 16, 2017. From March 15, 2020, the Bandhan Express between Bangladesh and India was suspended due to Corona pandemic. The 456 seats in the train include 312 AC chairs and 144 first class seats. The distance between Kolkata and Khulna is 172 kilometers (95 km fell in Bangladesh and 77 km in India).
The Benapole station master said the service of Bandan Express will resume from May 29 (Sunday). The train will leave Kolkata on Sunday morning and reach Khulna via Benapole at noon. The international train will leave Khulna in the afternoon and go to Kolkata again in the evening.