Travel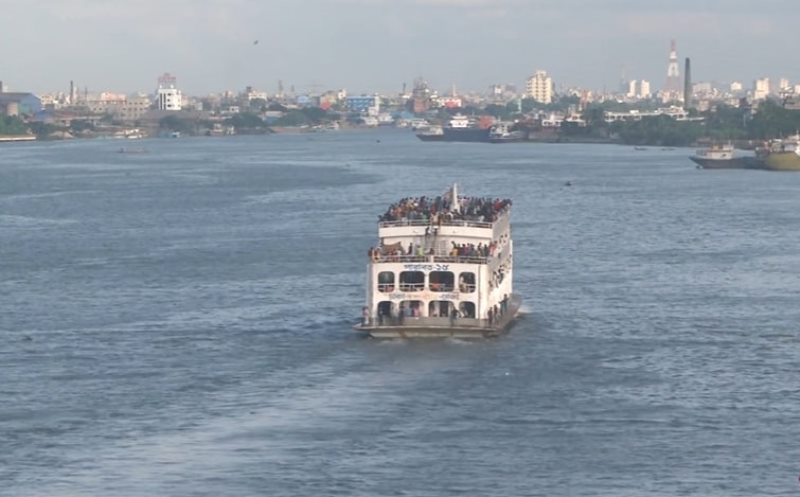 Screengrab from YouTube
Launch movement to, from Dhaka stopped from Tuesday
Dhaka, June 22: Passenger launches to and from Dhaka will remain closed from 6 am on Tuesday (June 22) until further notice due to the worsening coronavirus situation.
The Bangladesh Inland Water Transport Authority (BIWTA) made the announcement on Monday (June 21) night.
Earlier, the BIWTA had said in an emergency notification that launches, speedboats and trawlers would be closed in the districts under lockdown from Tuesday till June 30. At the same time, passenger boats leaving from anywhere in the country will not be able to anchor at the launch ghats of these districts.
At night, the BIWTA's public relations officer said there had been some changes to the launch operation guidelines during the lockdown. Passenger launches from Dhaka and the seven districts under lockdown will be closed from 6 am on Tueday until further notice.
Cabinet Secretary Khandaker Anwarul Islam told an emergency briefing at the Cabinet Division on Monday (June 21) afternoon that lockdowns had been imposed in Manikganj, Munshiganj, Narayanganj, Gazipur, Rajbari, Madaripur and Gopalganj from Tuesday till June 30.
Meanwhile, the government has imposed a lockdown in seven districts to prevent coronavirus infection, in those districts, passengers will not be transported by train. Railway Minister Nurul Islam Sujon said this on Monday (June 21) evening.
The railway minister said the government has announced lockdown in seven districts, including Narayanganj, Gazipur and Rajbari. Passenger transport by train will be closed in these three districts. Trains will not stop in these districts. Even if the train stops at the crossing at Gazipur, the passengers will not be allowed to either board or deboard. The remaining four districts - Manikganj, Madaripur, Munshiganj and Gopalganj - have no train connection.