Travel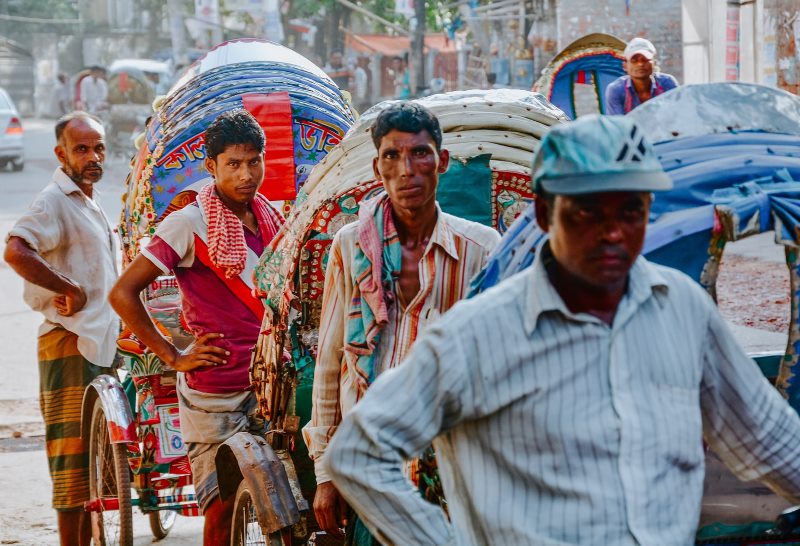 Adli Wahid/Unsplash
Lockdown: Rickshaws ruling empty roads
Dhaka, April 16: All types of public transport are closed due to strict restrictions to prevent the transmission of the coronavirus epidemic. Although public transport is closed, three-wheeled transport rickshaws are ruling the empty roads of the capital.
However, rickshaw pullers are being stopped at traffic police checkposts if more than one passenger is transported on most of the roads. Again, members of the same family in special needs are also getting the opportunity to travel in the same rickshaw through movement pass or in case of emergency.
Due to the lack of public transport, city dwellers are relying on rickshaws to cover short or long distances. Many rickshaw pullers are taking advantage of this opportunity. Driving several times more than usual. Not finding a way to reach the destination at a higher rent.
On Thursday (April 15), Kalabagan, Shukrabad, Panthapath and Asadgate areas of the capital were visited. However, the rickshaw pullers did not reduce the fare due to high demand. In many cases, the image of bargaining among passenger-drivers has been seen.
After the office, Riazul Islam, an employee of a private bank, negotiated a fare with four rickshaw pullers from Dhanmondi Russell Square to Gulistan. But no one was agreeing to go to Gulistan for less than Tk 200. He got on the rickshaw for Tk 170. Said officers or officers have no problem. But those of us who are ordinary employees are in trouble. Due to the closure of all types of public transport in this lockdown, people have to rely on rickshaws to come and go from home. This is wasting extra money.
The situation was similar on Green Road in the capital. Those who were going out for daily necessities, raw materials and emergencies had to count the extra money in their rickshaws.
However, the rickshaw pullers are reluctant to accept the issue of extra fare. They say there is police suffering along the way. Due to the lockdown (restricted) movement, many times the car is stuck and dumped. This is also increasing their costs.