Travel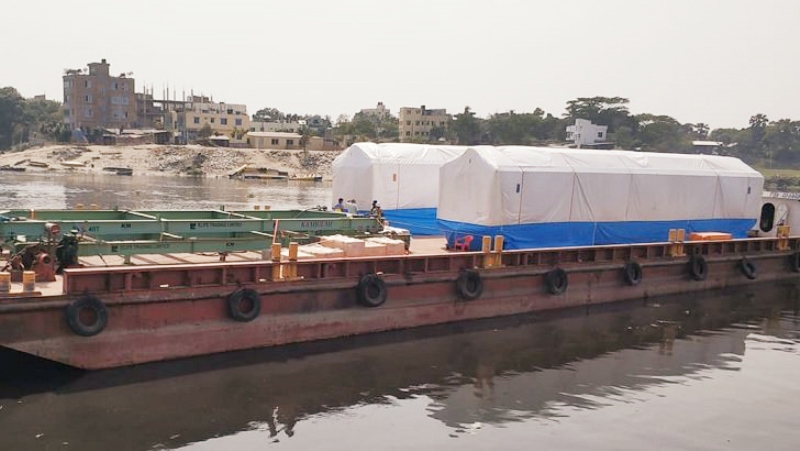 Collected
Metro Rail progress 61 percent: Quader
Dhaka, April 22: The overall progress of the construction of the first metro rail in Bangladesh is 61.49 percent. The progress of the Agargaon section from the third phase of Uttara scheduled for construction in the first phase is 83.52 percent.
On Thursday, Road Transport and Bridges Minister Obaidul Quader briefed at his official residence on the latest progress of the Metrorail construction work. He said the combined progress of electrical and mechanical systems and rolling stock depot equipment procurement work was 52.22 per cent.
The first set of six coaches reached the newly constructed DMTCL jetty at Dhaka's Depot in Uttara yesterday. It is being done that the second set will reach Uttara depot through Mongla port of Bangladesh by 16th June.
The third and fourth sets are expected to reach the Uttara depot via Mongla port in Bangladesh between June 11 and August 13, the bridge minister said.
Later, the Minister virtually joined the exchange of views with the officials of Gopalganj Road Zone, BRTC and BRTA.
Obaidul Quader drew the attention of the engineer of Gopalganj zone and said, "People of different classes and professions from different parts of the country and abroad come to pay their respects at the tomb of Father of the Nation Bangabandhu Sheikh Mujibur Rahman at Tungipara. Therefore, the roads under the zone need to be maintained and monitored more throughout the year."
Emphasizing on bringing transparency in the service activities of BRTA, the Minister of Road Transport said, "It is now important to issue licenses by collecting speeding driving license cards. If necessary, the card should be provided step by step. The brokerage cycle is active here. So the circle of these irregularities has to be broken."