Travel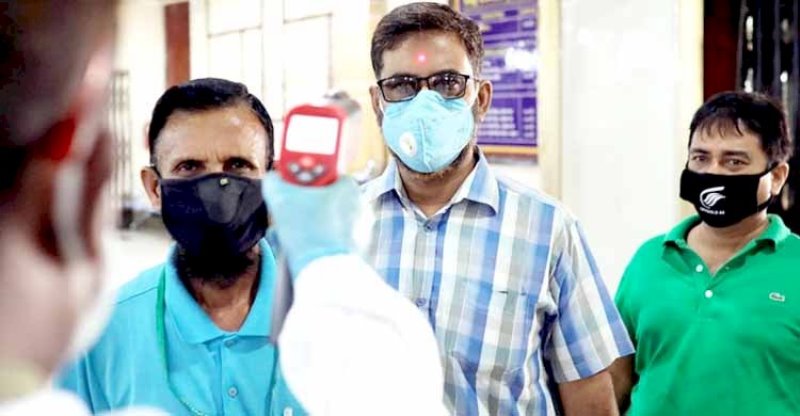 Collected
More than 9 lakh passengers sent to quarantine from Shahjalal Airport
Dhaka, February 1: Despite the risks and fears of the coronavirus infection, a large numbers of expatriates from around the world, including Europe, America and the United Kingdom, are returning to the country. A total of 9,08,017 expatriate passengers have returned to the country and entered through the Hazrat Shahjalal International Airport at different times from January 1, 2020 to January 30, 2021.
Of these, 8,85,426 people were sent to home quarantine and 22,591 people were sent to institutional quarantine.
Of the passengers sent to the official quarantine, 1,057 returned from the UK. Shahjalal International Airport Health Officer. Dr Ripon Ahmed, a health officer working at Shahjalal International Airport, said this.
He said a total of 5,754 passengers returned to the country on 32 flights in the last 24 hours. Of these, 32 passengers, including 26 UK returnees on eight flights, were sent to a residential hotel for official quarantine.
All but 26 returned to the UK from Muscat, Oman. All of them came to the country without the Corona Negative Certificate of RTPCR Laboratory. For this reason, they were also sent to the institutional quarantine.
Shahriar Sajjad, port health officer (assistant director) of the health department at Shahjalal International Airport, said the number of passengers returning to the UK has dropped.
Asked why, he said flights from Dubai to London have been cancelled. He added that despite the ban, passengers are still coming without Covid-19 negative certificates. He said that despite the fines being imposed on the airlines, they are bringing passengers but the number is much less.