Travel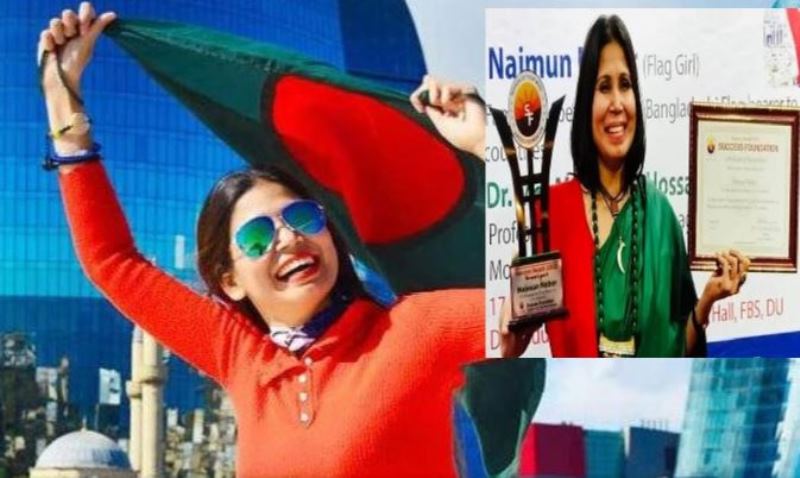 Photo: Collected
Nazmun Nahar who travelled 155 countries receives 'Success Award'
Own Correspondent, Dhaka, August 19: Nazmun Nahar has travelled to 155 countries with the flag of Bangladesh. She is the first Bangladeshi to achieve this feat. In recognition of this, she has been given Success Award-2022.
Nazmun Nahar was given this award at Dr. Abdullah Farooq Conference Hall in Dhaka University on Wednesday (August 17).
Founder Chairman of Success Foundation Dr. Md. Mosharaf Hossain handed over the special award and certificate to Nazmun Nahar. Earlier this award was received by other successful persons including Everest conqueror Muhith.
Mosharraf Hossain, Chairman of Success Foundation said, "Nazmun Nahar's contribution is really a source of pride for Bangladesh. She struggled and succeeded. We congratulate her. We are giving her the Success Award."
Speakers in the event said Nazmun is our proud child. She is taking Bangladesh to a unique height on the world map. She is moving forward with the conviction that every country in the world will travel with the red-green flag.
Nazmun Nahar has been traveling the world for 22 years. There are many obstacles in this journey. She went forward against all odds. She has many national and international awards.