Travel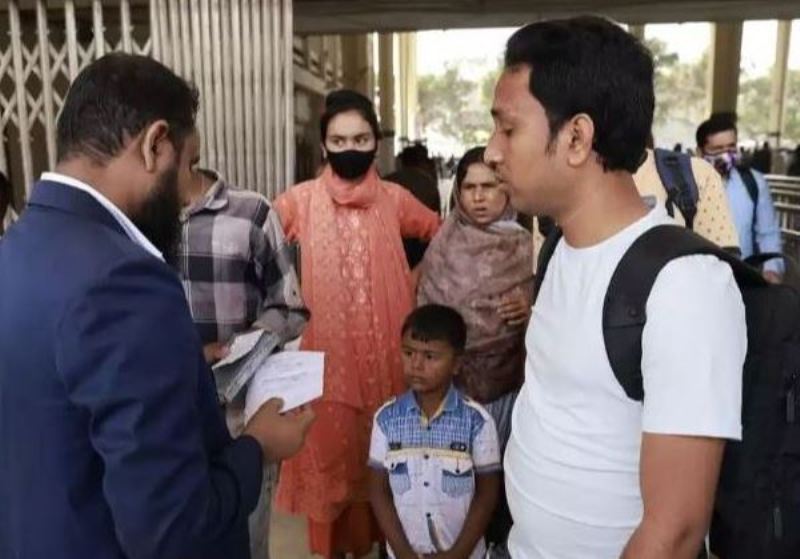 Collected
Passengers without tickets will be allowed to enter railway stations
Dhaka, April 1: Bangladesh Railway has ordered access control to stop ticketless passengers from entering the station and to prevent them from climbing on the roof of the train during the upcoming Eid-ul-Fitr. Eid advance ticket sales will start from April 7. These tickets will be sold online only. Railway police and railway security forces have been instructed to ensure smooth Eid journey.
Saturday (April 1) Secretary of the Ministry of Railways. A team led by Humayun Kabir and Director General of Railways Md Kamrul Ahsan visited the airport from the capital to Joydevpur station. During the inspection, they visited the passenger entrances at the station. Later instructions are given on access control.
In this regard, Superintendent of Police of Dhaka Region of Railway Police Alowan Hossain said that since Eid advance tickets are being given 100% online, passengers should be aware and buy advance tickets online in advance. Because no one will be allowed to enter the station without a ticket. Moreover, 25 percent standing ticket passengers can enter the station. That too has to go through strict checking. Because access control will be strengthened at the stations. As a result, no passenger can enter the station without a ticket.
However, the railway police members will work to ensure that the ticketed passengers can enter the station in an orderly manner. At the same time, whatever needs to be done in the security area will be done by the Railway Police.
He also said that there are boundaries at the airport and Joydevpur station. Access control will not be much of a problem at this station. But Tongi station is completely open on both sides. As a result, access control at that location can be a bit of a challenge for us. But since all the tickets are online, the counters will not be crowded. Moreover, no passenger will be allowed to climb on the roof of the train.