Travel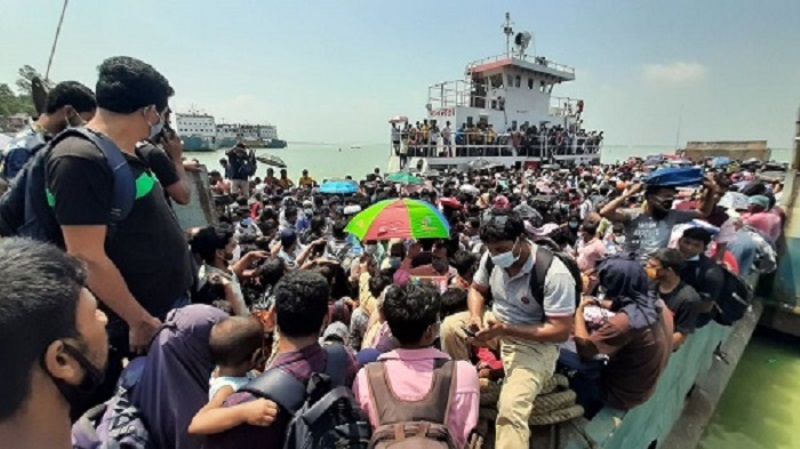 Collected
No passenger, vehicle transportation by ferries
Dhaka, July 9: All types of vehicles and passenger transport on the ferry have been suspended by the Bangladesh Inland Water Transport Corporation (BIWTC) from Friday.
BIWTC Chairman Syed Md. Tajul Islam said, "Only emergency goods vehicles, ambulances and vehicles providing emergency services will be allowed to cross in compliance with strict hygiene rules. All types of vehicles and passenger transport on the ferry will be closed from today."
"Eid is approaching. There is a tendency among people to leave the city. There is a ban on the unnecessary movement of people. Till date, some cars might have been allowed, people would have passed. It will be strictly observed from today so that it does not happen," he added.
A seven-day hard lockdown began at 6 am on July 1 as coronavirus infections increased at an alarming rate. The ban lasted until midnight on July 7. Later, the ban was extended for another 7 days, i.e. till July 14.
Twenty-one conditions were given in the notification issued by the Cabinet Division imposing strict restrictions. According to the conditions, government and private offices, machine driven vehicles, shopping malls and shops will be closed at this time, except the offices and agencies providing emergency services. Factories will remain open. No public meeting can be organized at this time.