Travel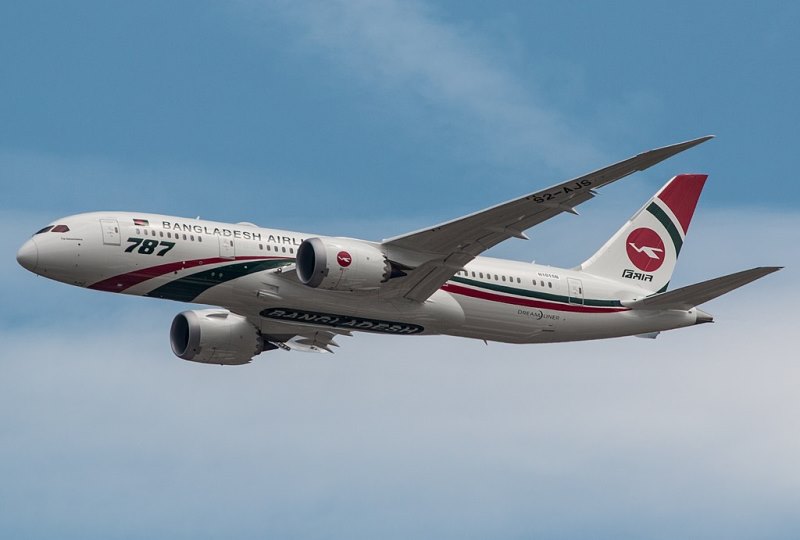 Steve Lynes/Wikipedia
Not only expatriate workers, passengers from developed countries are returning on special flights
Dhaka, April 30: The government has allowed international flights to seven countries, including the Middle East, with special consideration for migrant workers detained in different countries. However, apart from expatriate workers, passengers from other countries, including the United States are coming on special flights.
They are coming from different countries from the United Arab Emirates, Saudi Arabia, Qatar and Kuwait due to the closure of direct flights. Almost all of them are returning with coronavirus vaccine certificate.
According to Hazrat Shahjalal International Airport sources, a total of 1,887 passengers have returned on 22 special flights in the last 24 hours (April 28 from 8 am to April 29 at 8 am). Of these, 1,126 passengers were sent to the three-day compulsory institutional quarantine at their own expense and 716 returned with the coronavirus vaccine certificate to the 14-day home quarantine.
The Civil Aviation Authority (CAA) and health officials working at Shahjalal International Airport said passengers from different parts of the world, including expatriate workers, were returning ahead of Eid-ul-Fitr. Many have returned to the country thinking that the April 28 lockdown is coming to an end and they do not have to stay in quarantine. Even if they bring a negative coroner's certificate, they are returning after accepting that they will have to stay in the mandatory three-day quarantine at their own expense.
The official said that as there was no direct flight, passengers from several countries, including the United States, would return to the countries where the flights were running with special consideration. Almost all of them have been vaccinated with two doses of corona and are being sent to home quarantine.
The government recently allowed limited flights to eight countries, including Saudi Arabia, the United Arab Emirates, Singapore, Qatar, Oman, Kuwait, Bahrain and China. Just as the stranded workers are coming to the country, many expatriate workers are returning to the country every day ahead of Eid.