Travel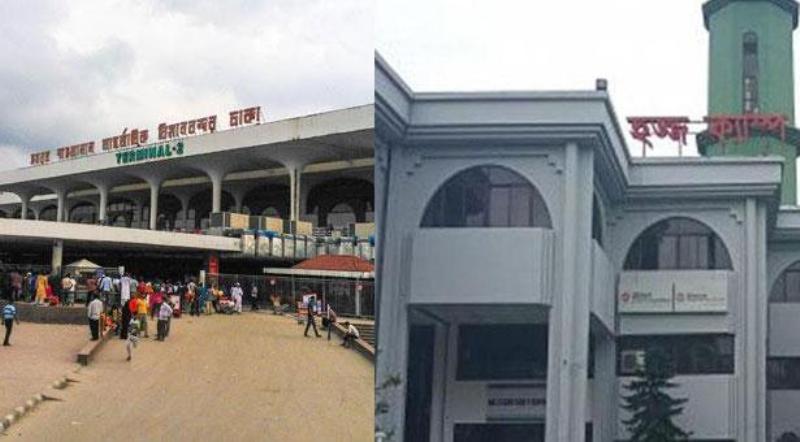 Collected
Number of passengers sent to the mandatory quarantine crosses 50
Dhaka, January 4: In the last 24 hours (January 3, 8 am to January 4, 8 am) at Shahjalal International Airport 4,081 passengers have returned home on 23 flights from around the world. Thirteen of them, returning in four flights from the UK, have been sent to a 14-day mandatory quarantine. In the last three days, a total of 53 people were sent to quarantine. Some of the passengers are staying in quarantine at government-designated residential hotels at their own expense.
Panic has spread around the world as a new strain of coronavirus has been detected to prevent the second phase of coronavirus infection. Multinationals cut off flight communications with the UK.
The Civil Aviation Authority (CAA) has issued instructions to ensure that the new type of coronavirus does not enter the country through any passenger.
As per their instructions, passengers returning to the UK from 12:01 am on January 1, are being sent to a 14-day mandatory quarantine even if they have a tax-free certificate. Earlier, there was an obligation to stay in the quarantine at the government center, but under the new rules, returning passengers can stay at any of the seven residential hotels designated by the government at their own expense.
Among the passengers sent to quarantine in the last 24 hours were one on Emirates Airlines flight EK-582, three on Turkish Airlines flight TK-712, four on Qatar Airlines flight QR-638 and five on Qatar Airlines flight QR-640. Earlier, 18 people were sent to compulsory quarantine on January 1 and 22 on January 2.
Dr. Shahriar Sajjad, chief health officer at the health department at Shahjalal Airport, said: "Bebichak instructs mandatory quarantine for any passenger coming from the UK for 15 days. Officers and employees of all the agencies on duty in Shahjalal are working together to prevent the transmission of corona.