Travel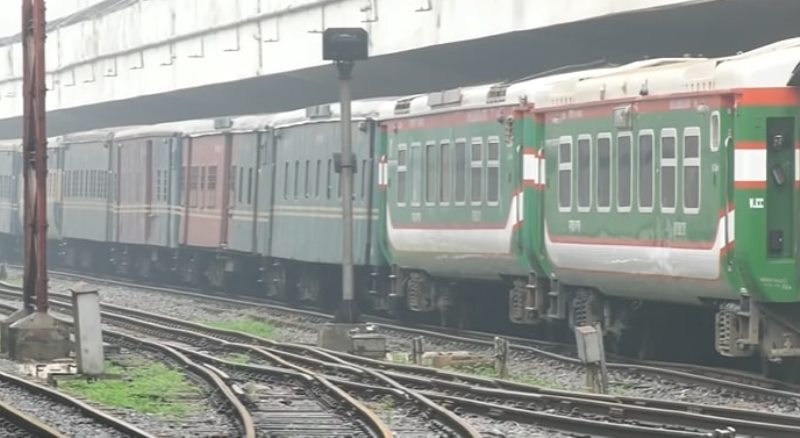 Screengrab from YouTube
Passenger train services suspended in Rajshahi, Chapainawabganj till June 24
Dhaka, June 18: To control the coronavirus situation, passenger train services have been suspended in Rajshahi and Chapainawabganj till midnight of June 24. A directive in this regard has been issued by the Traffic Transportation Branch of the Office of the Director General of Bangladesh Railway on Thursday (June 17).
Earlier, the office of the Director General of Bangladesh Railway had directed to stop all types of passenger trains plying through Rajshahi and Chapainawabganj from June 11. It was valid till midnight on June 17. But due to the extension of lockdown in the two districts, instructions were given to extend the deadline for stopping passenger trains as well.
According to the directive, Padma Express and Banalata Express on Rajshahi-Dhaka-Rajshahi route, Titumir Express on Rajshahi-Chilhati-Rajshahi route, Rajshahi-Bir Muktijoddha Sirajul Islam-Rajshahi on Banglabandha Express, Dhalarchar Express on Dhalarchar route, Khulna-Chapainawabganj-Rahanpur-Khulna route Mahananda Express, Parbatipur-Rajshahi-Parbatipur route Uttara Express trains have been cancelled till 12 midnight of June 24 due to the coronavirus pandemic.
In this regard, Additional Director General (Operations) of Bangladesh Railway Shahadat Ali Sardar said, "Once the coronavirus situation comes under control, passenger trains will run from Rajshahi. New directives have been issued today in the light of earlier issued directives."
Meanwhile, the routes of some trains have been shortened till midnight of June 24.
The Sagardari Express of Rajshahi-Khulna-Rajshahi route will run on Ishwardi-Khulna-Ishwardi route. The Madhumati Express of Rajshahi-Bhanga-Rajshahi route will run on Ishwardi-Bhanga-Ishwardi route. The Barindra Express on the Chilahati-Rajshahi-Chilahati route will run on the Chilahati-Abdulpur-Chilahati route. The Tungipara Express of Rajshahi-Gobra-Rajshahi route will run on Ishwardi-Gobra-Ishwardi route. In other words, no passenger train will enter Rajshahi or Chapainawabganj till June 24.