Travel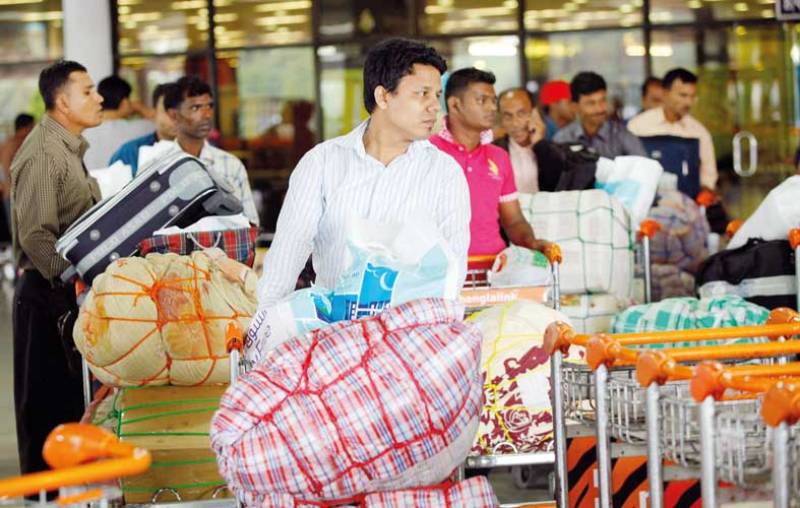 Collected
Passengers from the UK to stay in mandatory quarantine for 7 days
Dhaka, December 24: Due to the recent strain coronavirus in the UK, passengers from the European country will have to stay in mandatory quarantine for seven days after entering Bangladesh.
Health and Family Welfare Minister Zahid Maleque said, "At the end of 7 days, the passengers will be officially released from quarantine after undergoing covid test. This measure has been taken to keep the coronavirus situation of the country normal."
He was speaking as the chief guest at the inauguration of Gene Expert Machine, Mobile PCR Lab and Antigen Testing System for foreign travelers at Ashkona Hajj Camp in the capital on Wednesday morning. Earlier, the Health Minister inaugurated Gene Expert Machines, Mobile PCR Labs and Antigen Test Centers at Ashkona Hajj Camp.
Zahid Maleque said, "Another new technology has been added to the country through Covid-19 test in Gene Expert machine. The Covid-19 test started on Wednesday with a new Gene Expert machine. So we have now increased the quality of service in all aspects in dealing with Covid. The people of the country are living a normal life, trade and commerce are going on and the economic prosperity of the country is on the rise as there are adequate initiatives in the health sector to tackle Covid."
Regarding the Mobile PCR Lab, the Health Minister said that the Mobile PCR Lab is the first BSL-2 rich and international standard mobile corona testing lab in Asia. Where patients can safely and comfortably get tested and report online from their own position.
The Molecular Lab also has the facility to take samples in case of emergency and visit various institutions and industrial areas of the country to take samples and provide timely online report after testing.
The meeting was chaired by Director General of the Department of Health Prof. Dr. Abul Bashar Mohammad Khurshid Alam and was also attended by DMFR Managing Director Md. Faizur Rahman, Line Director Prof. Samiul Islam, and senior officials including Lt. Colonel Saif.