Travel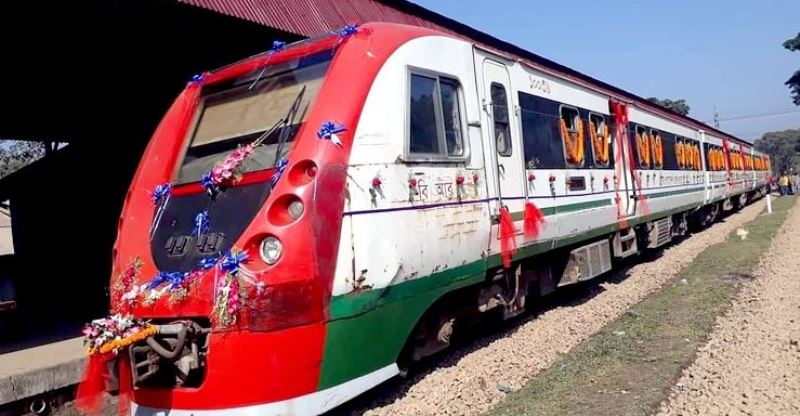 Collected
Passengers return without tickets, two station masters withdrawn from Patiya
Dhaka, February 10: Two station masters have been withdrawn from Patiya station after passengers complained about returning empty handed without tickets.
Railway Minister Md Nurul Islam Sujan inaugurated the commuter train on the Patia-Dohazari route just two days ago. Although there is a lot of excitement among the people of South Chittagong about this, there is boundless indifference on the part of those concerned. On Monday (February 8) morning, passengers from Patia to Chittagong arrived at the station and did not get a ticket for the commuter train. Later they have to reach the workplace by road.
It has been alleged that the passengers were regularly subjected to such harassment as the master of Patia railway station was not at the station on time. Leaders of the Chittagong-Dohazari Passenger Welfare Association have lodged a written complaint with the Railway Departmental Transport Officer over the incident.
Meanwhile, the Eastern Railway has taken action after receiving the complaint. Patia railway station master Mazharul Islam and assistant master Shamsunnahar have been withdrawn. The matter has been confirmed by Snehashish Dasgupta, Transport Officer, Eastern Railway.
Asked about this, station master Mazharul Islam claimed that the incident took place due to shortage of manpower.
Railway Minister Nurul Islam Sujon inaugurated two pairs of commuter trains on the Patia and Dohazari routes from Chittagong on February 8. The train travels on Chittagong-Patia route in the morning and Chittagong-Dohazari route in the afternoon.