Travel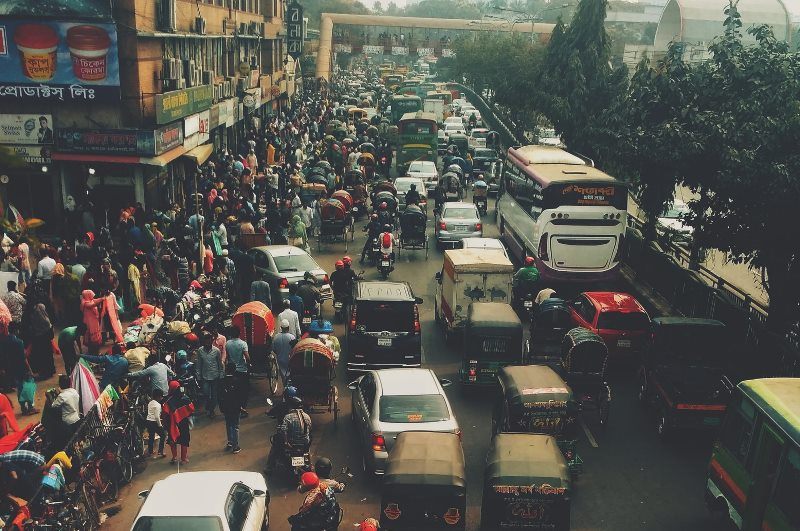 Niloy Biswas/Unsplash
Passengers to pay 60 percent more as new Covid guidelines come into force from March 31
Dhaka, March 30: The government has decided to increase fares by 60 percent on public transport as it will be carrying half the capacity of passengers to ensure physical distance to prevent coronavirus infection. The decision will take effect from tomorrow (Wednesday) and will remain in force for the next two weeks.
Bridges Minister Obaidul Quader announced the decision at a briefing at his official residence on Tuesday.
Road Transport and Bridges Minister Obaidul Quader said, "The government has decided to increase fares by 60 per cent on all public transport in the country from tomorrow, subject to taking half the passengers. The order will remain in force for the next two weeks. If the situation returns to normal, fares will return to normal."
Earlier yesterday (Monday), the government issued instructions to transport half the capacity of public transport.
A circular signed by Chief Secretary to the Prime Minister Dr Ahmed Kaikaus issued a total of 18 directives to prevent corona.
Khandaker Enayet Ullah, general secretary of the Dhaka Road Transport Owners Association, told Jago News after the government's directive that he had come to know about the decision of the cabinet department. However, so far the BRTS and other stakeholders have not been contacted. In order to implement such a decision, it is necessary to increase the rent by 60 percent more than the fixed rent, like last year.
The directive on Monday also said that inter-district traffic should be restricted to high-risk areas of infection. If necessary, it should be stopped. Passengers from abroad have to ensure formal (at their own cost) hotel quarantine for up to 14 days.
Earlier, when the corona infection started, the Department of Road Transport and Highways asked to keep half the seats vacant in public transport from May 31, 2020. Then the government increased the bus fare by 60 percent in the face of the demand of the bus owners. Before that, public transport was closed for a long time.
However, due to the reduction in the transmission of coronavirus, passenger transport started again in all the seats of the bus from September 1 last year.