Travel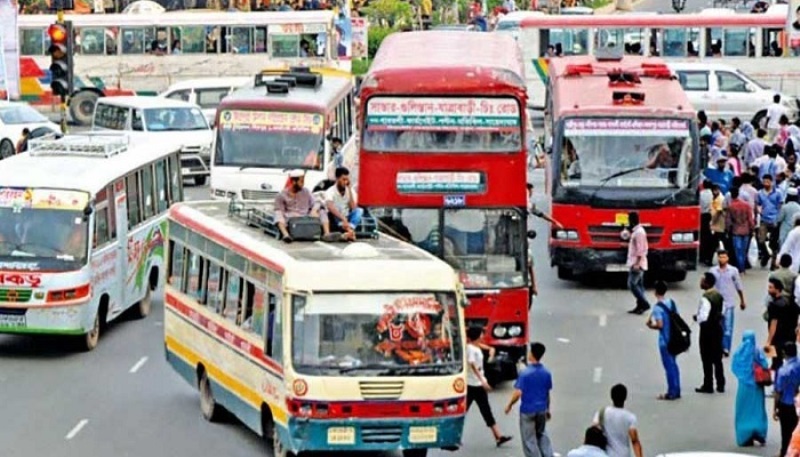 Collected
Public Transport to operate from August 11
Dhaka, August 4: The government has decided to introduce a small number of public transport from August 11, on condition that the coronavirus infection be prevented. In this case, no one will be able to use public transport without getting vaccinated beforehand.
The decision was taken at an inter-ministerial meeting about the coronavirus situation on Tuesday (August 3). Liberation War Affairs Minister AKM Mozammel Haque presided over the meeting that started at 11:15 am in the cabinet meeting room.
Health Minister Zahid Maleque and Cabinet Secretary Anwarul Islam were present at the meeting. In addition, other ministers and state ministers took part virtually.
At that time, the Liberation War Affairs Minister said, "We have decided to open other factories. Shops and vehicles will also run from August 11. Not all together. We will request the local administrator through the deputy commissioner to implement rotation."
With an example, the minister said, "Say 100 cars come to Dhaka every day from Gazipur. Not 100, let 30 come or 50 come. Today these will go, tomorrow others will go. That is how they will determine. Workers-transport leaders and those who own transport will sit down with them and make a decision."
He said, "There are launches, there are steamers, there are trains, they will run. The number that was running in the past will be limited. Authorities will determine them and inform the public. Say 10 trains used to run, now five. They will inform their respective ministries and departments as to when and how to leave, so that there is no gap."
The minister said, "After August 11, anyone above the age of 18 who goes out without getting vaccinated will be punished. After August 11, motorcycles, bicycles, buses and trains will not be allowed on the roads, without the rider or driver being vaccinated. They must be vaccinated. Otherwise 'No Body Allowed to Move'. We are delivering the vaccine to everyone, we are delivering the vaccine to the villages. There is no chance to say that the vaccine was not given, it is being given in 14 thousand centers."