Travel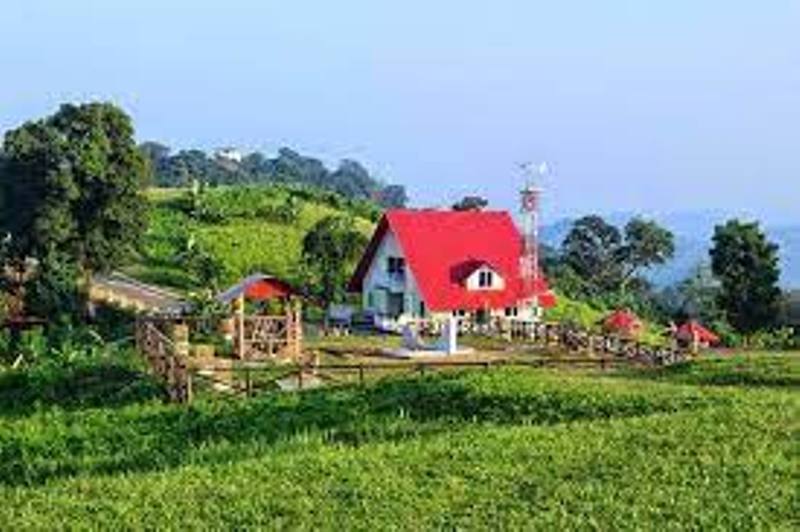 Collected
Sajek's popular tourist spot 'Helipad' closed to tourists
Dhaka, November 15: The authorities have announced the closure of the popular tourist spot 'Helipad' of Sajek, famous for clouds, due to the safety of the tourists. Tourists have expressed disappointment in this.
It is known that Sajek's helipad has always been a center of attraction for tourists. This is the only place in Sajek where tourists can enjoy both sunrise and sunset.
There are many resorts around this helipad. Stand on the helipad and enjoy the sunrise and sunset as well as the huge mountains and cloud cover. It seems like a group of clouds is calling out.
The owners of the resort have confirmed that the entry of tourists to Sajek's helipad has been closed. Meghpunji Resort Manager Pushp Chakma said, "For the past few days I have seen barbed wire fences being built around the helipad. I learned on Tuesday morning that the army has banned entry to the helipad from today."
Redwan Chowdhury, the owner of Rungrang Resort Cottage, said that the authorities have banned the entry of tourists to the helipad from Tuesday. It is surrounded by a barbed wire fence. As the reason for banning the entry, he said, first of all, it was stopped due to security reasons. Besides, the tourists make the place too dirty, so maybe the authorities closed it down.
Zahidul Islam, visiting from Dhaka, said, "We had planned to enjoy the sunrise and sunset from the helipad. But we are surprised by the sudden decision of the administration. The helipad was also a great place to take pictures."
Another tourist, Umme Saima Tania, said, "Actually, the helipad is an attractive place for tourists. But there is a bit of frustration in reserving access there. Of course, the responsibility is partly on the tourists."
Baghaichhari Upazila Nirbahi Officer Rumana Akhtar said, "Actually, tourists are not aware of the beauty of the helipad. Some people play loud music and many people take drugs. Therefore, it has been closed for tourists keeping safety in mind."