Travel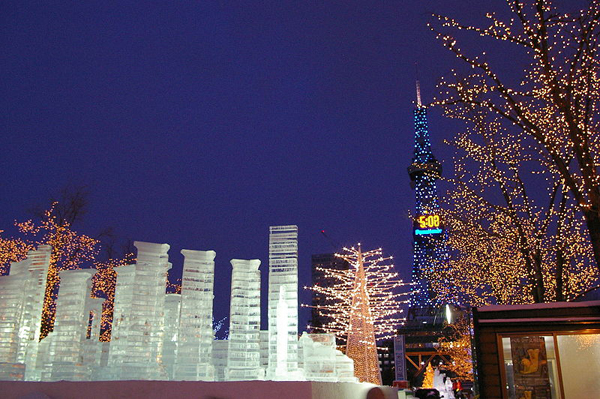 Sapporo (Japan) holds its annual Snow Festival in February
Tokyo, Jan 20: The annual Sapporo Yuki Matsuri (Sapporo Snow Festival), a big tourist attraction in Japan, will begin on Feb 5.
Sapporo is the capital of Japan's northern island of Hokkaido. It is known for its beer, skiing and snow festival. The city hosted the 1972 winter Olympic Games.
The snow and ice sculptures for the festival are made by the special unit of the Self Defence Force, Sapporo City Hall staff, local volunteers, citizen's groups, people from the private organizations, and teams participating in the International Snow Sculpture Contest.
In particular, the large snow and ice sculptures at the Odori Park are made by the special unit of the Self Defence Force and an experienced local volunteer group.
The sculptures at Odori Park will be illuminated from sun down to 10pm.
Besides Odori Park, the festival will also be held at the Tsudome and Susukino.
At Tsudome, there will be large snow slides and a snow rafting area outside the community dome.
The theme for the festival at Susukino is 'Enjoy the Ice'. Ice sculpture show and Ice Sculpture Contest are two of its key attractions.
One can also visit Susukino's plaza, 'Fureai Hiroba', to ride on the ice sculptures, take photos in the Illumination Street, or have hot drinks at the Ice Bar.
Although the festival at the Odori Park and the Susukino will end on Feb 11, that at the Tsudome will conclude on Feb 18.
The ice sculptures are destroyed immediately after the festival.
The first Sapporo Snow Festival was held in Odori Park in 1950, with only six snow statues made by local high school students. But over the years, the Snow Festival has become immensely popular, with nearly two million people attending it every year for the past few years.
Image: Wikimedia Commons