Travel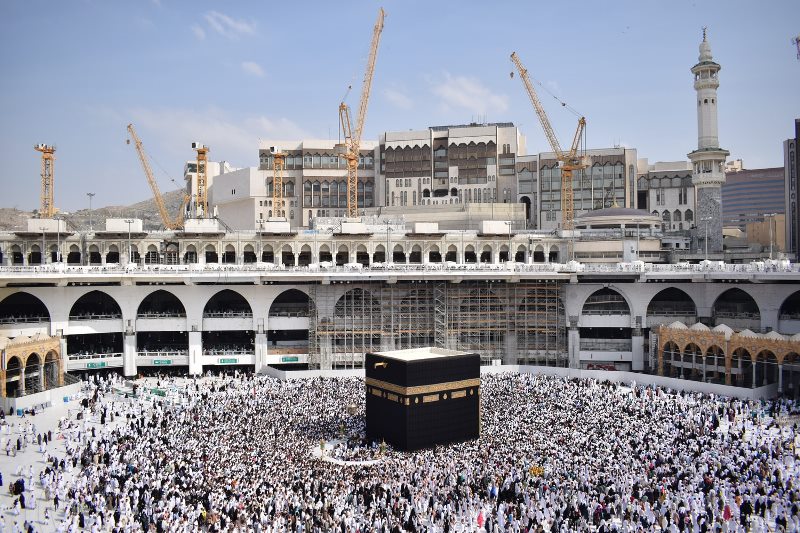 Haidan/Unspalsh
Saudi Arabia says no to foreigners for Hajj
Riyadh, June 12: Saudi Arabia will only allow its 60,000 vaccinated residents to perform the annual Hajj, state media reported on Saturday.
According to the official Saudi Press Agency, the Hajj Ministry said this year's pilgrimage would be "open to the citizens and residents of the state, which is limited to 60,000 pilgrims."
It said the pilgrimage, to be held at the end of July, would be limited to those who had been vaccinated and those under the age of 65 who did not have a chronic illness.
It will be the second year in a row that the state has hosted a downscale Hajj in the wake of the coronavirus epidemic.
Hajj - a must for able-bodied adherents of Islam at least once in their lifetime - usually packs millions of pilgrims into crowded religious places and can be a major source of the infectious diseases.
Last year, only 10,000 Muslims took part. Two and a half million people had taken part in the five-day annual pilgrimage in 2019.
Last October, Saudi Arabia relaxed coronavirus control, opened the Grand Mosque for prayers for the first time in seven months, and partially resumed Umrah pilgrimage throughout the year.
There is a limit of 20,000 prayers per day for Umrah pilgrims, where a total of 60,000 worshipers are allowed to pray in the mosque every day.
Umrah usually attracts millions of Muslims around the world every year. Authorities say Umrah will be allowed to regain full power once the threat of an epidemic subsides.
The revered Black Stone of the Kaaba - which is traditional but not obligatory to touch during pilgrimage - is out of reach.