Travel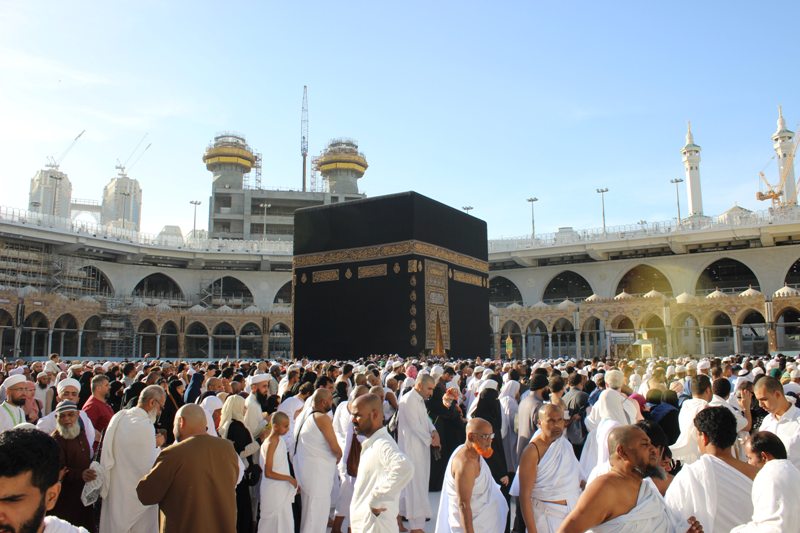 ibrahim uz/Unsplash
Saudi to allow Tawaf for non-Umrah worshippers
Riyadh, November 27: Saudi Arabia will allow non-pilgrims to perform Tawaf, the ritual circumambulation around the Holy Kaaba in Mecca, according to reports.
Spokesman for the General Presidency for the Two Holy Mosques, Hani Haider, said that Saudi King Salman bin Abdulaziz has issued orders permitting non-Umrah (non-pilgrims) worshippers to circle around the holy Kaaba on the first level of the Grand Mosque.
They can perform Tawaf thrice a day- from 7:00 am-10:00 am, 9:00 pm-11:59 pm, and 12:00 midnight to 3:00 am, a Gulf News report said.
It said the move is designed to slowly lift the curbs imposed as precautions against the deadly coronavirus (Covid-19 disease).
However, the Tawaf sessions must be booked through the Eatmarna app.
The ministry has recently introduced health apps Eatmarna and Tawakkalna in order to make procedures easier for foreign Umrah pilgrims to perform prayers at the said mosques.
It added that domestic pilgrims must get similar licenses and will not be allowed to bring anyone above or below the 18 years and above 50 years into the Grand Mosque.
After a decline in their coronavirus cases, Saudi Arabia relaxed its Covid-19 curbs in November.
While the pilgrim limit has been reinstated to its full capacity at both the mosques, worshippers will have to continue to wear face masks during rituals.