Travel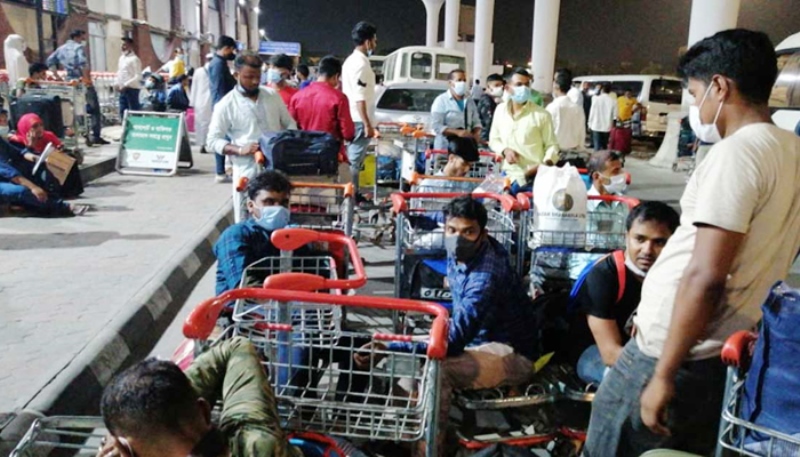 Collected
Shahjalal Airport cancels seven special flights
Dhaka, April 17: The special flight at Hazrat Shahjalal International Airport was scheduled to start on Saturday (April 17) but has not yet taken place. A total of seven flights have already been canceled, including five by Bangladesh Biman and two by Fly Dubai. Group Captain SM Touhidul Ahsan, Director, Shahjalal International Airport, confirmed the information.
He said, 'Biman Bangladesh Airlines has informed that the flight has been canceled as the landing permission has not been received yet. However, they said that the flight to Jeddah will leave in the evening.
A different source at the airport said 16 scheduled flights were canceled till 8 pm.
Meanwhile, the cancellation of seven flights has exacerbated the plight of foreign passengers. The BG 5039 flight to Riyadh with 314 passengers was scheduled to depart at 8:15 am to travel to various countries in the Middle East. Due to this, the expatriate workers used to come to the airport from midnight on Friday.
They say that after the lockdown, they have to go through various problems in rented vehicles from different parts of the country and they can come and find out the flight cancellation at 2 pm. Passengers then marched to the airport.
The Bangladesh Civil Aviation Authority (CAAB) has decided to operate about 100 special flights to Saudi Arabia, Oman, Qatar, UAE and Singapore in the next one week from today to facilitate Bangladeshi workers to reach their respective workplaces. The decision was taken on April 15.
CAAB said on April 11 that all international flights would be closed for a week from April 14 during the lockdown. A notification issued by the cabinet department on April 12 said all international and domestic flights would be closed.
An inter-ministerial meeting on April 15 decided to operate special flights to Saudi Arabia, Oman, Qatar, the United Arab Emirates and Singapore in the next one week from Saturday. The government decided to repatriate about 20,000 to 25,000 migrant workers to their respective workplaces due to a nationwide lockdown that began on April 14 to prevent the spread of coronavirus.